XBLA Title "Sine Mora" Being Ported to Vita
One of the best XBLA titles this year will soon go portable.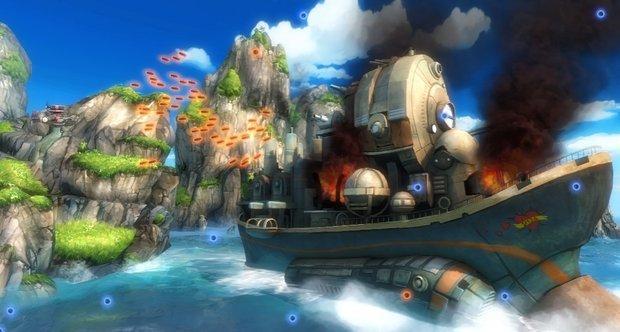 Sine Mora was one of the unexpected surprises earlier this year when it was released on the Xbox Live Arcade. It was a shoot-em-up with great presentation and a distinctive feel. Developer Grasshopper Manufacture and Publisher Digital Reality have decided to share the love and will bring the highly rated title to the PlayStation Vita via the PlayStation Network.
Joining the other characters in the game exclusively to the Vita version is Wilhelmine Muller, a guest character from Japanese cult studio G.rev's XBLA title Under Defeat, which was released earlier this year as well in Japan. Muller will have a brand new special weapon and new chronomes.
"When you've got a great game on your hands, there's nothing you want to do more than share it with everyone," said Balázs Horváth, director of publishing at Digital Reality. "We had a fantastic launch with Microsoft exclusively on Xbox LIVE Arcade, and we're really excited to continue that on the Vita." Check out our review of Sine Mora for the XBLA here to get an idea of what to expect on the Vita.
No release has been given other than a vague "arriving soon."