Tomba! Releasing on PSN Next Week
The cult classic side-scroller will finally be affordable and digital to boot.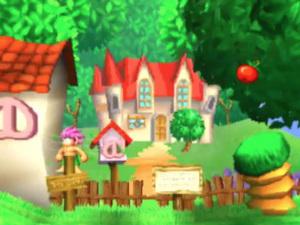 Courtesy of MonkeyPaw Games, cult classic PSone side-scroller, Tomba! will see release on the PlayStation Network next week. Set to debut on June 19 for $9.99, players will be able to save themselves a whole wad of cash on this rare gem originally released in 1998.
Tokuro Fuijiwara, producer of the Mega Man series and creator of Ghost 'n' Goblins, originally conceived Tomba! and developed it in his now defunct company, Whoopee Camp. Tomba! takes clear influence from these games, while offering original gameplay.
The unnamed pink-haired protagonist is able to grab and smash enemies, manipulate the environment to perform platforming stunts, and move between the background and foreground with ease. He's on a quest to retrieve his grandfather's stolen bracelet from the Koma Pigs, which will require him to collect Evil Pig Bags and ultimately defeat the Evil Pig himself.
As he makes his way through each level, he'll gather Adventure Points (AP) to open AP boxes for both rations and inventory, easing the challenge that lays ahead. Side questing opportunities are available to acquire more AP and extend the innovative experience.
Check out some Tomba! gameplay below and be sure to stop by for our review of this classic next week!