Army of Two: The Devil's Cartel Announced for 2013
Visceral Games Montreal looks to create a "more mature and gritty" experience.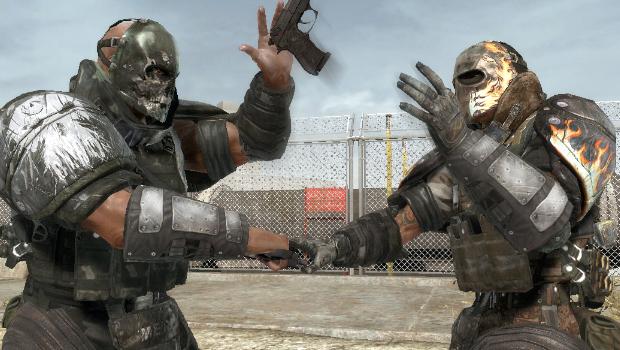 EA has just announced the next installment in the Army of Two series, known as "The Devil's Cartel." Announced for the Xbox 360 and PS3, the new title will utilize DICE's Frostbite 2 engine.
EA acknowledged that the previous installments were "good, but not great" and hopes to "re-set the series" with a more "intense, mature and grittier tone." The game will star operatives "Alpha" and "Bravo" as they fight in a drug war taking place in Mexico and will make use of the ability to "unleash the power of ultimate destruction."
Army of Two: The Devil's Cartel will be released in March 2013, and is only one of the many announcements that EA has planned for today. We will keep you updated as stories develop.