Sony Reveals "Cross Buy" Initiative
Cross play may have just gotten a bit more relevant.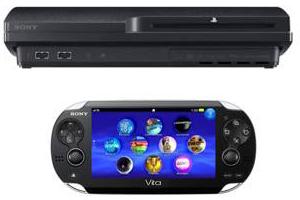 During today's Gamescom conference in Cologne, Germany, Sony released information about a brand new initiative that will start this fall with the release of its flagship titles. The "Cross Buy" program will allow players who purchase the PlayStation 3 version of a game to also take the same title on the go at no extra cost. PlayStation All-Stars Battle Royale will lead the initiative, netting owners of the PlayStation 3 title a free digital copy for their portable Vita.
According to Sony, fan-favorites Ratchet & Clank: Full Frontal Assault and Sly Cooper: Thieves in Time will both carry the same promotion, as well as other first party Sony titles down the line. All three of the titles will offer Cross Play ability, allowing players to sync game saves across both versions, as well as challenge friends online across both platforms.
Third parties are also investigating the program and may offer the same perks for their titles. At this time it's not clear if both digital and physical purchases will qualify for the promotion, nor is it clear how these Vita editions will be redeemable on the portable system.