PDP Leaks Wii U North American Launch Date?
A GameStop employee suggests the video game accessory manufacturer provided the information during GameStop's Fall retail conference.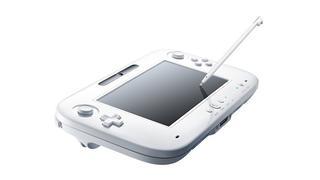 Rumors of a November 18th Wii U launch date swirled today, when a NeoGAF forum thread was posted revealing a potential leak by Performance Designed Products (PDP). Apparently, at GameStop's annual Fall conference, the accessory-maker revealed it was launching various Wii U accessories on Sunday, November 18th, which lines up with Nintendo's previous holiday hardware release timelines. Similarly, another source has informed Kotaku of a PDP representative suggesting their "peripherals would be available just ahead of the Wii U's November 18 release date."
Very shortly after this information was released onto the Internet, PDP released an official press release in regard to the leak. Essentially, the press release suggests that the company could not have leaked out information relative to the launch of the Wii U, as no one in the company is aware of the official launch date. Reportedly, the November 18th date regarded Epic Mickey 2 peripherals rather than the Wii U.
As the Wii, GameCube, and DS were all launched on Sundays late in November, it's possible that PDP made an estimate as to the console's launch date, and a floor representative of the company misspoke. Nintendo has officially stated it has nothing to announce at this time about the leak and the following speculation.