Nights HD to Include Christmas Nights
Players can expect the title in early October alongside Sonic Adventure 2.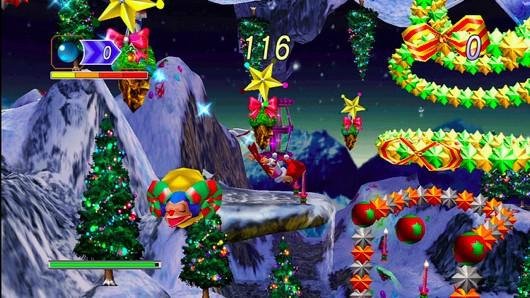 Sega revealed today their plans for releasing the HD upgrades to both Nights into Dreams and Sonic Adventure 2. Eager fans needn't wait much longer as both titles are planned for an early October release, with both coming to PSN on October 2 and XBLA on October 5. Both will be available at $9.99 (800 MSP) and both will offer experiences that extend the initial offering found on the Dreamcast/Saturn.
Sonic Adventure 2 will see the GameCube-based Battle Mode DLC for $3.00 (240 MSP) sometime after release, but more exciting is that Nights into Dreams will include the Christmas Nights content for free.
Christmas Nights saw release packed in with other titles or as a special promotion through magazines. Acting as a sampler for the full game, the title re-themed some levels in the game and offered a special Sonic mode complete with a bouncing ball Dr. Robotnik enemy and associated music. It's not clear if this Sonic material will be available in the HD release, but we will know soon enough.