NewsBit: Week of October 22
Sony announces new details about the God of War: Ascension multiplayer beta, retailers offer a pre-order bonus for BioShock Infinite, a new Disgaea game is announced, and more.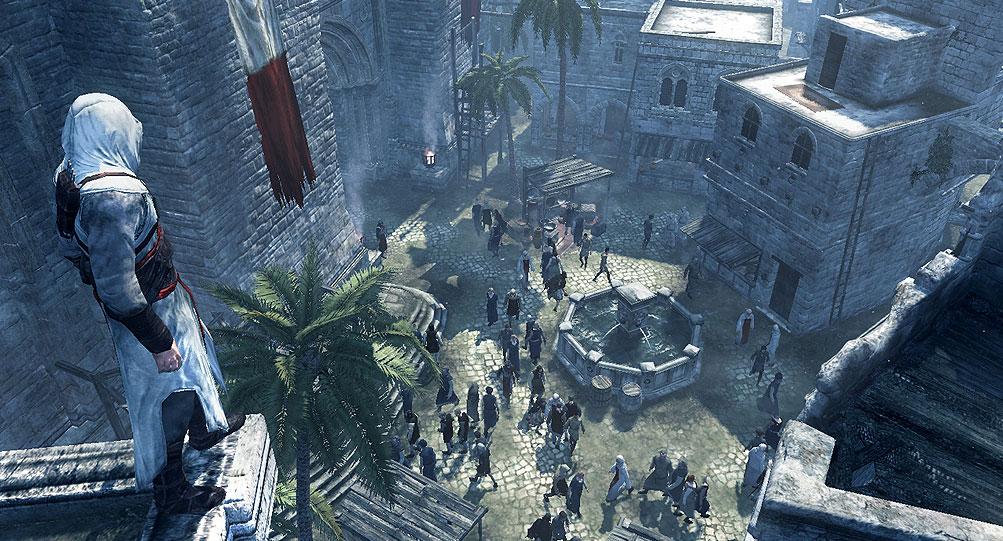 Click through for the biggest gaming news stories for the week of October 22:
God of War: Ascension multiplayer beta coming to PlayStation Plus, social game announced
PlayStation Plus members will be the first to experience the multiplayer component of God of War: Ascension with a beta scheduled for this winter, the PlayStation Blog reveals.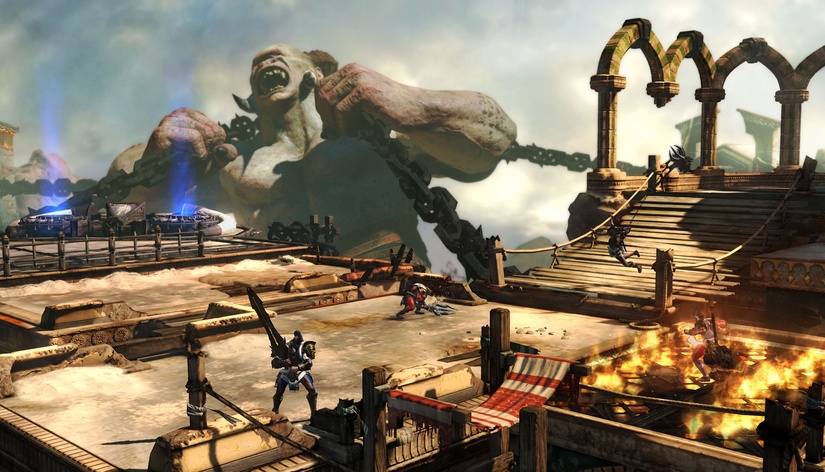 Ascension multiplayer aligns player characters with one of four gods, each of which grants access to different abilities and equipment. The beta will begin with characters aligned to Zeus. According to Game Director Todd Papy, who posted the blog, the multiplayer component has "come a long way" since it was first demonstrated to attendees of E3, Gamescom, and PAX.
The Blog also details a new God of War social game, Rise of the Warrior, which features an interactive graphic-novel style story. By playing the game, players may unlock early access to the beta and special in-game rewards. The game is accessible, along with a new trailer focused on Zeus and other content enhancements, at godofwar.com.
God of War: Ascension is scheduled for a March 12, 2013, release for PlayStation 3.
BioShock Infinite pre-order game unlocks in-game rewards
Pre-ordering BioShock Infinite from select retailers will earn customers a code to play a tie-in Flash-based puzzle game which unlocks rewards for the main game.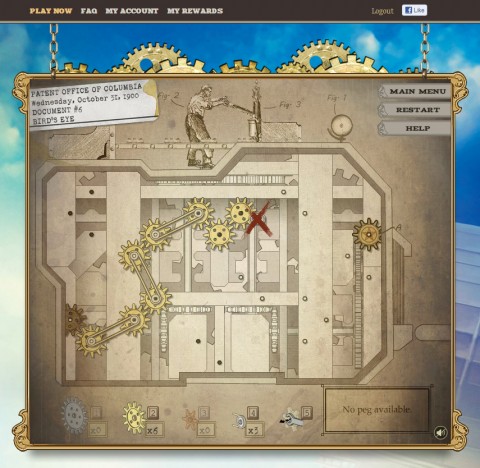 According to BioShock Infinite's official website, the Industrial Revolution spin-off game allows players to assume the role of a Columbia factory worker and support one of two rival factions by solving more than 50 puzzles.
Industrial Revolution was developed by Lazy 8 Studios in collaboration with BioShock Infinite developer Irrational Games. An FAQ at the Irrational Games Forums goes into more detail about how the spin-off works.
BioShock Infinite is due to release February 26, 2013, for PC, PlayStation 3, and Xbox 360.
New Disgaea sequel to follow original game
Nippon Ichi Software will celebrate the 10th anniversary of its Disgaea strategy RPG series with a new sequel which brings the story back to where it started.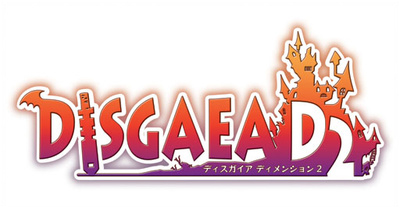 Originally revealed to Famitsu, an English translation at Anime News Network says Disgaea D2 will follow the events of the original Disgaea rather than the most recent entry of the series, Disgaea 4: A Promise Unforgotten. Laharl will return to be the main character, with Etna and Flonne supporting.
Disgaea D2 is a PlayStation 3 exclusive and is slated for release in Japan March 20, 2013. NIS is offering a pre-order bonus which gives the three main characters their costumes from the original game. A limited edition release will include Etna and Flonne figures, a hardcover art book, and a two-disc soundtrack.
No news of a western release yet, but every other major games of the series was localized for North America, so it's a relatively safe bet.
ESRB announces new rating system for downloadable games
The Entertainment Software Rating Board is offering a new rating service designed for digital game releases, the non-profit organization announced via press release this week.

By completing an online questionnaire, developers for digital platforms such as the PlayStation Network and Xbox Live Arcade may receive a familiar ESRB rating with content descriptors, plus new labels about the game's interactive elements, immediately. The service is free to use.
The new interactive elements descriptors include labels such as "Shares Info," "Shares Location," and "Users Interact."
"With the explosion of devices from which consumers can access games today, our goal is to ensure that those same tools are available everywhere games can be found," ESRB President Patricia Vance said. "More recently, parents' concerns have begun to extend beyond just content to include the sharing of their kids' personal information or location and interactions with other players. "
Assassin's Creed, Mass Effect films moving forward
Ubisoft is partnering with New Regency to produce an Assassin's Creed feature film, the companies announced this week.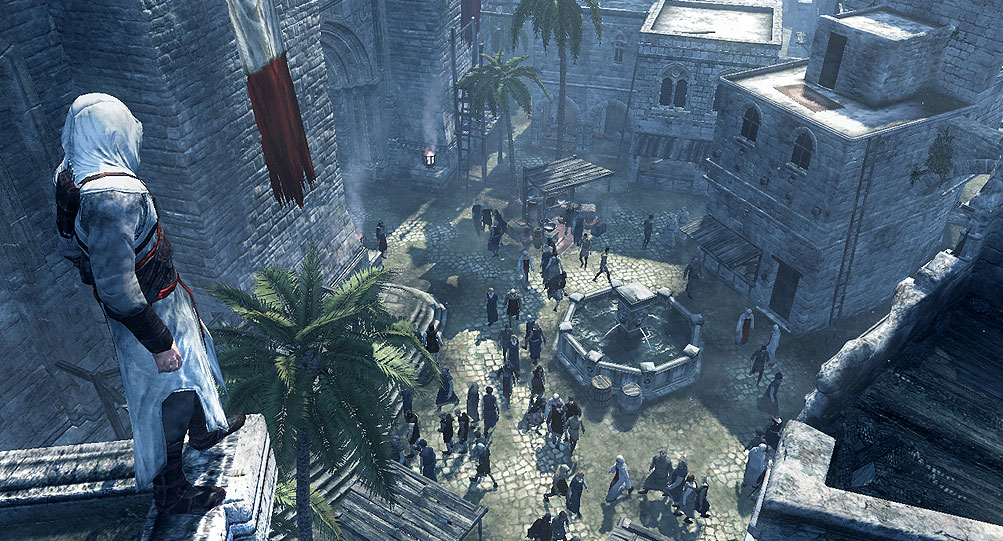 According to a press release, development of a screenplay is expected to begin "immediately," with Ubisoft maintaining control of the film's creative direction.
"Bringing aboard New Regency's renowned production and distribution expertise while maintaining our own creative and financial flexibility ensures that Assassin's Creed will be a high-quality film that respects the lore and fans of the video game franchise," Ubisoft Motion Pictures CEO Jean-Julien Baronnet said.
The last major update to the project was the attachment of actor Michael Fassbender (Prometheus, X-Men: First Class) to the project, which Variety reported in July.
Meanwhile, Variety also reports Legendary Entertainment is enlisting Morgan Davis Foehl to write a new script for a Mass Effect film.
Foehl's treatment would be the second script for the project after Mark Protosevich (Thor, I Am Legend) wrote the first. Foehl, said to be a fan of the series, was an assistant editor for FX series Rescue Me and is also a writer, although none of his scripts are yet to be produced.