NewsBit: Week of November 12
BioWare confirms development of new Mass Effect game, Tomb Raider Collector's Edition detailed, PlayStation Plus hits the Vita with new free games, and more.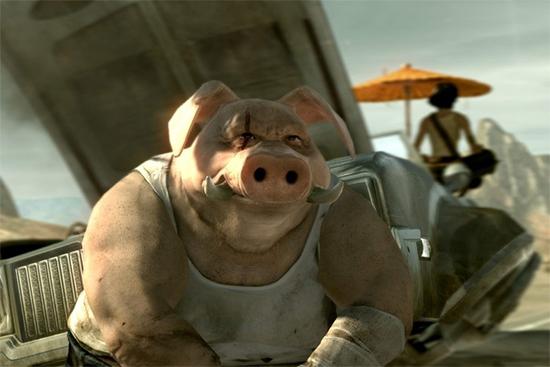 Click through for the biggest stories of the week of November 12:
New Mass Effect in development, uses Frostbite 2 engine
BioWare always said Mass Effect would continue after Commander Shepherd's story ended, and now development of a new entry built with the Frostbite 2 engine is confirmed.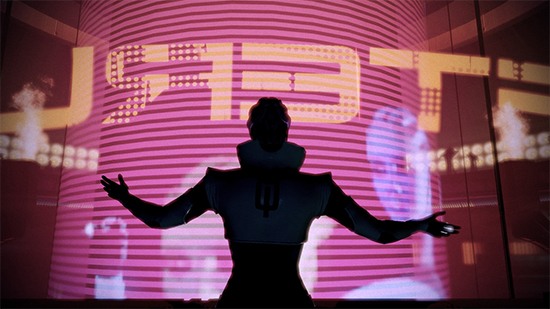 Posting to BioWare's official blog, Montreal Studio Director Yanick Roy confirmed the studio is leading development of the new game with support from BioWare Edmonton. Roy said although he can't yet share details about the game, he promised it would be "respectful" of the series while also seeking to break new ground both in terms of gameplay and narrative.
"You can still expect the pillars the franchise is known for to be fully intact," he said, citing examples such as a huge galaxy to explore and rich, cinematic storytelling.
BioWare Montreal is no stranger to Mass Effect, previously being responsible for Mass Effect 3's multiplayer component and contributing to Mass Effect 2 with cinematics, N7 missions, and DLC.
The Frostbite 2 engine, developed by DICE, debuted with Battlefield 3 and was also used for Need for Speed: The Run and Medal of Honor: Warfighter.
Tomb Raider to receive collector's edition
A collector's edition is coming for Square Enix's upcoming Tomb Raider reboot, the company revealed this week.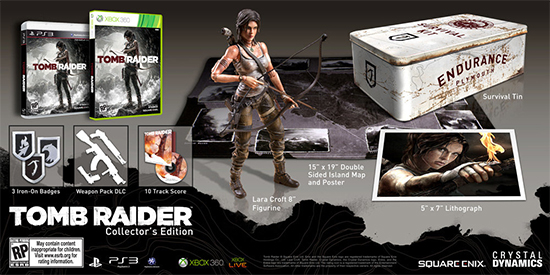 The $99.99 packages several extras inside a "survival tin" case: an 8-inch Lara Croft figure, 10-track soundtrack, 15" x 19" map/poster, 5" x 7" lithograph print, three iron-on badges, and a DLC code unlocking additional weapons.
The collector's edition will be available for both versions of the game and will release simultaneously with the standard version March 5. Quantities will be limited, according to Square Enix.
Tomb Raider is available to pre-order from the usual retailers, with different pre-order bonuses offered for different retailers. Amazon offers a Kindle Fire ebook, The Final Hours of Tomb Raider, as well as an artbook and exclusive skin. GameStop adds a DLC level. Best Buy gives a 48-page hardback comic book and exclusive skin. Finally, Steam pre-orders simply discount the game to $44.99.
Firmware 2.00 brings PlayStation Plus, updates to the Vita
The perks of PlayStation Plus will extend to the Vita Monday with firmware 2.00, which also brings several updates and new features to Sony's latest handheld.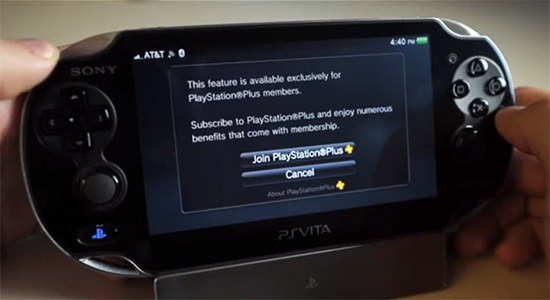 Once the update hits, the Instant Game Collection program will be updated with five Vita games and one PSP game for subscribers to download free. The list comprises Uncharted: Golden Abyss, Jet Set Radio HD, Wipeout 2048, Gravity Rush, Tales from Space: Mutant Blobs Attack!, and PSP game Final Fantasy Tactics: War of the Lions.
In addition to adding PlayStation Plus support, firmware 2.00 also adds wireless PC data transfer, extra cloud storage (1 GB for PS3 and 1 GB for Vita), a new e-mail app with support for Gmail and Yahoo, and more.
For the complete scoop about PlayStation Plus for the Vita, visit the PlayStation Blog. Meanwhile, the details of the firmware 2.00 update will be posted here once the update goes live.
Beyond Good & Evil 2 still in development, Rayman slowing progress
Ubisoft is still working on borderline vaporware Beyond Good & Evil 2, but the success of the Rayman series is slowing its development.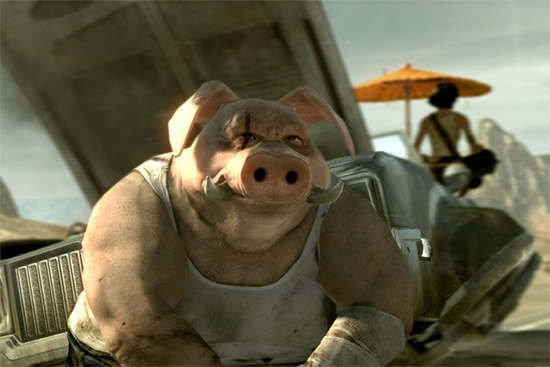 Speaking to Polygon, Ubisoft CEO Yves Guillemot said game designer Michel Ancel spent much of last year focused on Rayman Origins. Now he is working primarily on Rayman Legends, due for Wii U early next year.
"There are so many things that have to be done that, you know," Guillemot said. "This one is going to come in line at one point, but at the moment, Michel is really on Rayman Legends."
Beyond Good & Evil 2 debuted with a teaser trailer in 2008. Since then, official word of its status has varied. Ubisoft North America president Laurent Detoc appeared to contradict its announcement in 2009. Later, the project was said to be "on hold." And now, it is still in development—but slowly.
In a Game Trailers interview last year, Ancel indicated the game was bound for next-gen consoles.
Microsoft celebrates a decade of Xbox Live
Microsoft's online multiplayer gaming and content delivery service launched 10 years ago this month.
Select Xbox Live members who first registered 10 years ago received a special 10th anniversary console, while Xbox Live Director of Programming Larry Hyrb (AKA Major Nelson) gave away 100 one-year Gold memberships via Twitter. Kinect game Wreckateer was free to download for a limited time, and a 50% off sale for select Xbox Live Arcade games continues through Tuesday.
Xbox Live debuted for the original Xbox November 15, 2002, and is known for bringing the first widely successul online gaming service to consoles.
"Thank you for believing, like we did, that a premium online service has a place in console gaming," Hyrb said via a blog post. "We took a gamble when we launched the original Xbox by including a network port on the back before there was even a service to connect with."
The service was later updated for the Xbox 360 and expanded to the Windows platform and is now available in 37 countries and regions, according to xbox.com.