Where is the Virtual Console Release of Donkey Kong 64?
Rare certainly doesn't know.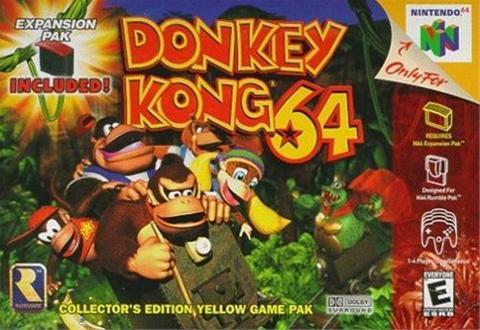 Rare has been answering mailbag questions publicly for a very long time now. Many questions in the past have given interesting insight into the world of Rare development as well as the industry at large.
A recent question posed to Rare dealt with the lack of appearance of their title, Donkey Kong 64 on the Virtual Console.
According to the Rare employee in charge of the task, they have no idea. His response is available below.
I have no idea why DK64 hasn't shown up yet, and whether Jetpac would still be in there or they'd replace it with Mario's Cement Factory (which ate about three years of my life as a child) or something. Or maybe a single-screen 2D shooty version of Jet Race would be more appropriate. Who knows? Not us, obviously, or we wouldn't be sitting here pitching clueless alternatives.
Nintendo has shown in the past that they have an odd way of releasing titles on the service. For instance, Super Smash Bros. still has yet to appear in America though being released in Japan many months ago and Europe a few months ago.
Additionally, being that Donkey Kong 64 is an Expansion Pak title, it's not beyond reason that the title is not emulating easily and as such still yet to meet Nintendo standards for release.