Car Quest Review
RECOMMENDATION:

Not recommended.

Car Quest is one of those weird experiences that isn't particularly fun or engaging, but can tap into your OCD tendencies and keep you playing even when you'd rather not. Its design is rather mundane - you drive around a world collecting an artifact at a time, which opens up a new area of the map where you'll collect a new artifact, which will in turn open a new area of that map where you'll collect… well, you get the point. This cycle is only broken on occasion where you'll gain access to a portal that requires a certain number of batteries to get into. In the portal you'll do more of what you do in the main world, just on a smaller scale, until you earn an artifact to use back in the main world, where the cycle continues.
It's an experience built on busy work. Nothing you do is challenging, nor is it interesting. Grab an artifact and then you'll be trekking to the other side of the map to go explore the area it's opened. Sometimes you'll need to push around blocks to accomplish something, but that's the extent of the "puzzle solving" Car Quest offers. More than anything the game has you "exploring" but there's very little of interest. The world itself is constructed of basic, untextured polygonal models and while the aesthetic isn't bad, it's not interesting window dressing for some very tedious gameplay.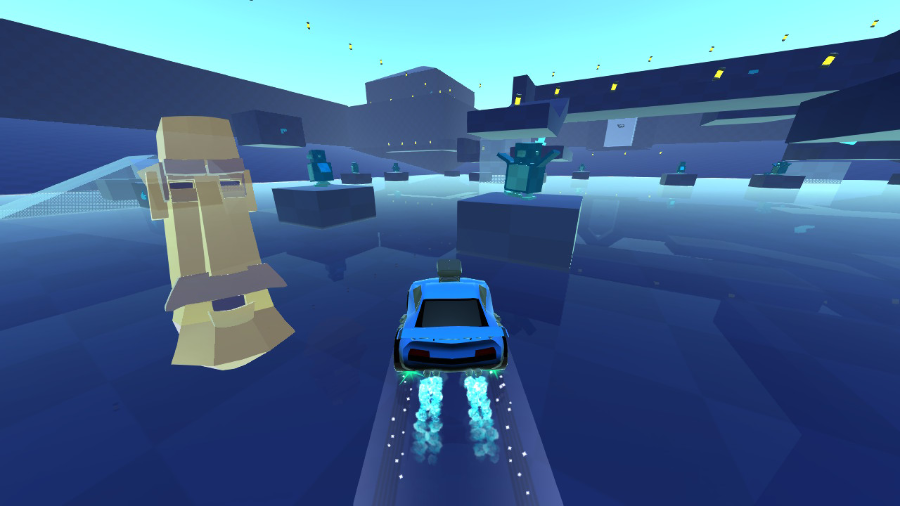 Probably the most impressive feature of the game is that it's fully voiced. The King of Blocktaria who guides you through your quest to restore Blocktaria to its former glory by finding all of the artifacts, provides all of his guidance in spoken form. While the text itself is pretty annoying and rote, the delivery is impassioned and generally impressive for what seems like such a low budget game.
I can't shake the feeling that Car Quest would be better suited for play on a mobile platform. It seems clear that it was built to kill time, which is usually what mobile games are about. The low challenge and ability to quickly grab artifacts would also make it good for short form play, another feature of mobile titles. And though low budget, it also has that same mobile polish where it presents clean even if it's not visually interesting.
Criticisms aside, it can definitely hook you. The cycle of driving around from artifact to artifact is mindless enough that you can do it for a couple hours and you won't realize that so much time has passed. That could be more indicative of me wanting to get through the game for this review, but I found it easy to just keep going for the next artifact without thinking too much about it.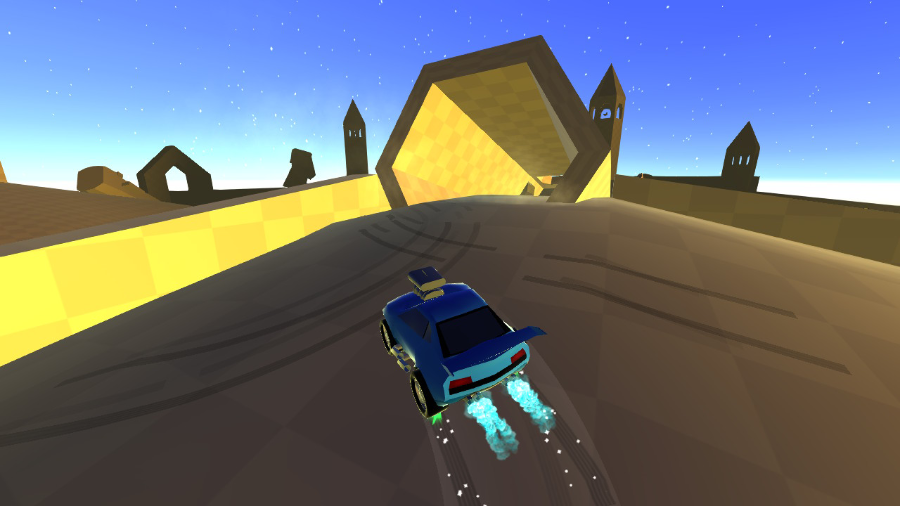 And in all of it, there's no great rewards for what you do, nothing interesting to see, and nothing challenging. I kept waiting for it to become something more, but it never does. It's like you're stuck in the overworld of a different game, doing busy work for hours waiting for the next real quest that just never comes. It's not bad per se, but it's not something I'd recommend anybody waste their time or money on.