Persona 5: Dancing in Starlight Review
RECOMMENDATION:

For all fans of Persona 5 and rhythm games.

Rather than retread the same ground covered in my Persona 3: Dancing in Moonlight review, I'd suggest you start there to get a good feel for what Persona 5: Dancing in Starlight offers. Broadly speaking, the two are identical in composition, offer the same modifiers, unlocking stuff is done in the same ways, and the progression is consistent. Other than being skinned for Persona 5 with its music, the games provide the same great experience.
That being said, it's worth discussing the soundtrack to Dancing in Starlight as it is the major difference here. I'm sure there's a good deal of subjectivity to it, but I found the songs to be less conducive to the style of gameplay. Where Persona 3's soundtrack is upbeat and exciting, many of Persona 5's tracks are slower and simpler and the remixes don't do a great job of upping the ante.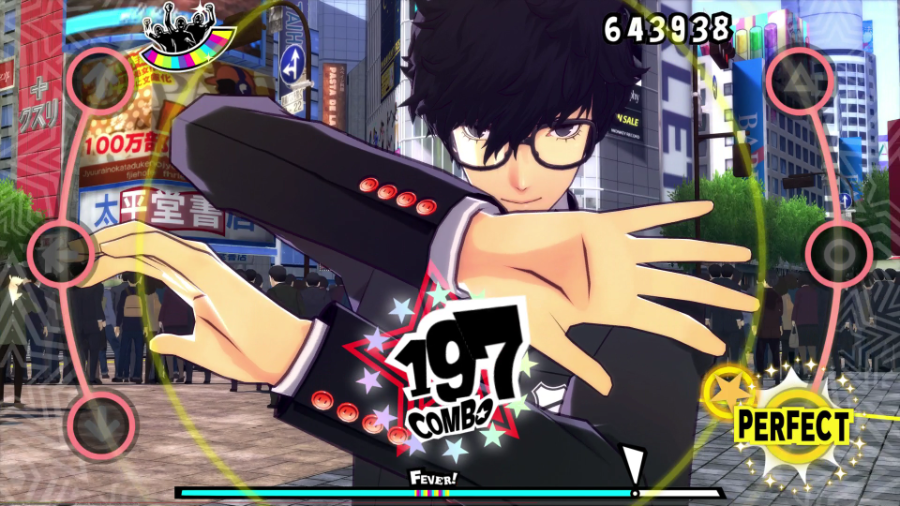 The note patterns as a result of this can be tougher to execute because they move at odd timings and you have to be very patient to match the rhythm. Whereas the timing in most Persona 3 tracks is fairly easy to feel because the beat is so pronounced, I found it much harder to catch the same rhythm here.
There are a handful of tracks that do hit the mark though and those are as fun to play as ever. That said, the soundtrack is still excellent even if it's more subdued than that of Persona 3. I do have a greater degree of nostalgia for Persona 3's music and listen to it semi-frequently, so it could just be a bit of bias on my part as well as playing to the familiarity of the tracks.
While I didn't love the soundtrack as much, I did find the team interactions just as fun and engaging as they were in Dancing in Moonlight. If you've played Persona 5, you'll enjoy spending more time with the Phantom Thieves in their latest dancing adventure. The characters are unique and memorable and it's easy to fall back into the world after spending so much time with the cast in the main game.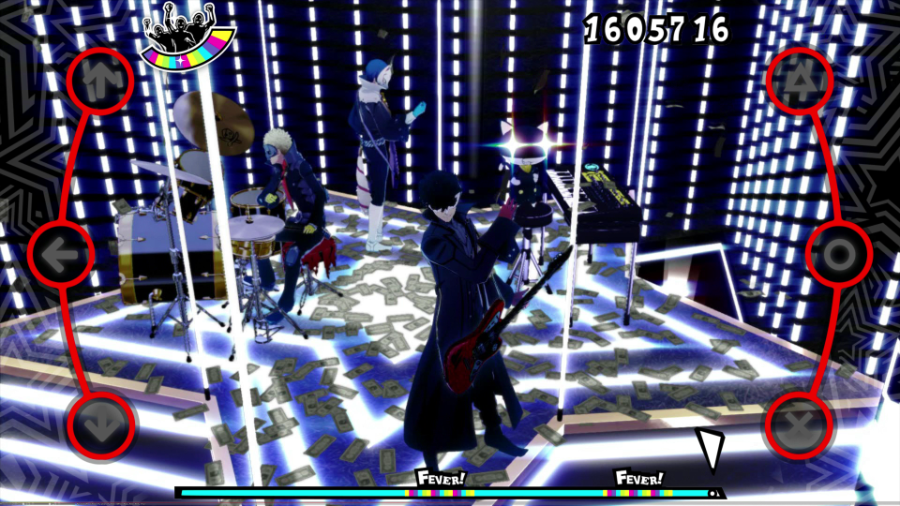 Whether you want one or both of these games will depend largely on your affinity for the soundtracks and casts of the original titles. The gameplay holds up even playing through both and I've found them engaging and fun from beginning to end. The myriad unlockables and songs with many difficulties give you lots to do and make it easy to get pulled from track to track without even thinking about it.