Dead or Alive 5 Plus Review
RECOMMENDATION:

A strong port of a strong game, DOA5+ is most recommended for fighting game fans who missed it the first time. Although by no means essential for owners of the original, it may be worth re-buying if the portability appeals to you.

Dead or Alive 5 earned my respect with its accessible and fluid combat, healthy challenge, and wealth of single-player content. Following the Plus ports of the first two Ninja Gaidens, DOA5 is Tecmo Koei's latest re-release to hit the Vita and joins Mortal Kombat and Ultimate Marvel vs. Capcom 3 as another fighting game port done right for Sony's handheld.
If you missed DOA5 the first time around, PixlBit's review can get you up to speed about the fighting mechanics and improvements from past entries of the series. The original version featured a ton of single-player modes, including a groan-worthy but lengthy and sometimes entertaining story mode. It also included several difficulty settings to choose from and a large collection of titles and costumes to unlock.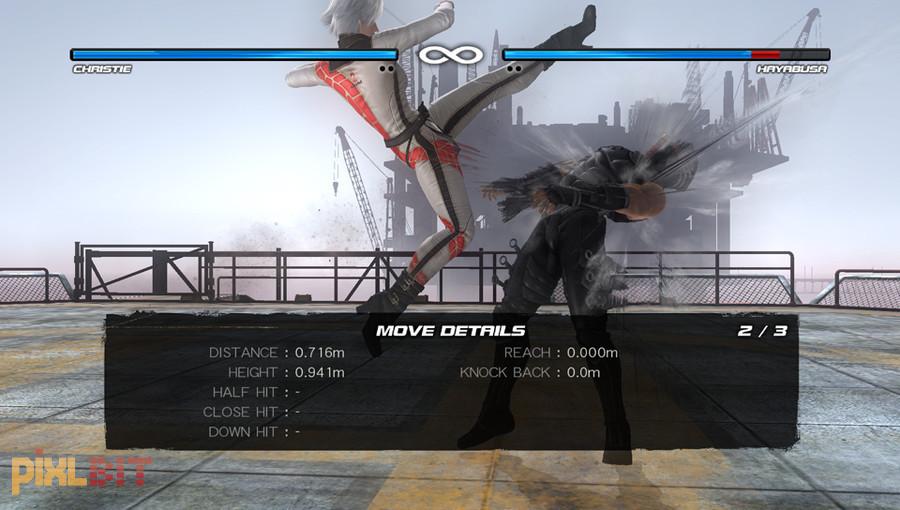 The transition to Vita sacrifices little by way of content. Almost every mode is included, and a couple new ones such as a combo training mode are added. The only thing missing is tag team (except for a few parts of story mode), but I hardly noticed because of everything else available to entertain me.
Dead or Alive 5 Plus also reproduces the original release's quality presentation. It maintains graphical integrity particularly well. Backgrounds are slightly less detailed, but the detail cut is smart—mostly things you'd be too focused on fighting to notice unless you were trying. Character models are still high quality; if you played the Vita port of Mortal Kombat, which reduced the character model polygon count enough to be distracting, then you can appreciate how important this is. Performance is equally strong, consistent at (or close to) 60 frames per second with no perceptible differences from the console versions.
For owners of the PlayStation 3 release, Tecmo Koei softens the blow of buying again with cross-platform perks. The PS3 and Vita versions share DLC and unlocked costumes as well as titles earned, while Cross Play allows you to challenge players of either release online. Xbox 360 players don't get these perks, but it's understandable because the Vita is a Sony device and something is certainly better than nothing.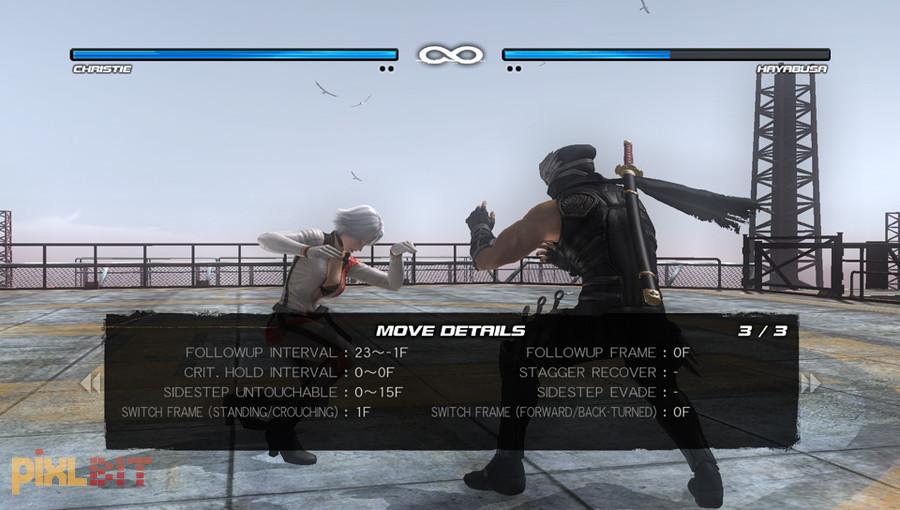 Cross Play is welcome because it increases the number of potential opponents, although its usefulness is limited by the fact DOA5 launched for PS3 more than six months ago, and a lot of the online community is already gone. In fact, every opponent I played against was a Vita player. Cross Play's bigger contribution is probably the new competition now available to remaining PS3 players. Still, the more options the better.
My testing of the online mode found matchmaking to be a little bit slow but still reasonable, a small problem I attributed to the low player base instead of the game itself. Once I got up and running with opponents who wanted to play for a while, matches were impressively smooth. I didn't experience any dropped connections or noticeable lag.
The new Touch Fight mode, ostensibly a big selling point of the Plus version, is a contrived and underwhelming way for Tecmo Koei to check off touch controls from a list of Vita features. Played in first person with the option of rotating the system for a vertical display, Touch Fight trades buttons for taps, swipes, and pinches. The mechanics are too simple to be challenging, and I managed to win every fight with no concern for strategy. Commands are the same for every character, which homogenizes the roster. If that wasn't bad enough, Touch Fight restricts you to individual rounds with no ladders to climb or other challenges to complete. It plays like a cheap tablet game and may be slightly entertaining for a couple minutes before you never touch it again (pun intended).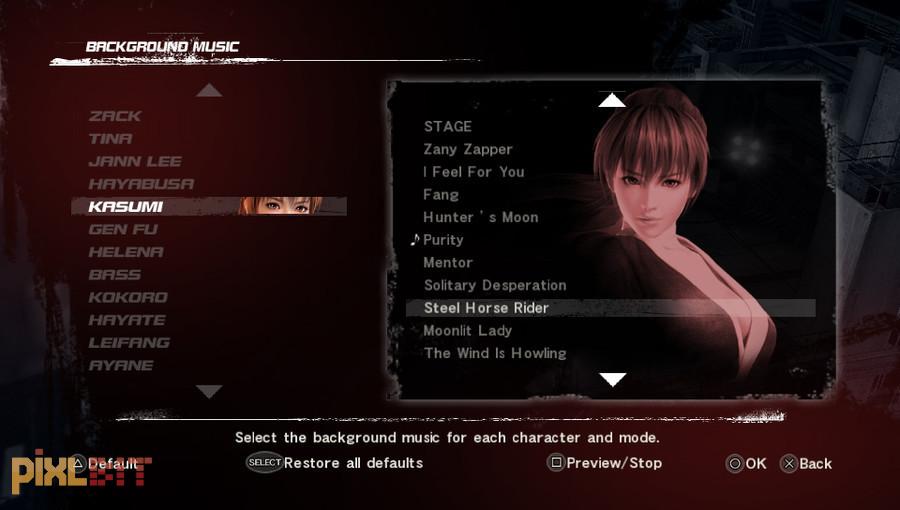 Despite adding little new of value, DOA5+ faithfully reproduces an already solid console experience without forsaking owners of at least one of the console releases. While owning both versions is probably redundant, the advantage of portability may well be a reason to trade up.