Spate Review
RECOMMENDATION:

For those who appreciate more art than game.

For better or worse, games like Braid, Limbo, and other 2.5D "masterpieces" have reconfigured what a platformer can be. Spate, developed by Eric Provan and his development team at Ayyo, is not as complete a package as these games, but is still an astoundingly beautiful work of art, with truly arresting imagery, an interesting story, and a unique and moody soundtrack. However, with its tired mechanics, inconsistent controls, and sloppy (yet forgiving) physics, it is hard to quantify, or to even categorize. It is a conundrum, as it stretches between these two poles – one of artistic genius; and the other of uninspired game design.
Ayyo, headed by Mr. Provan (a Hollywood veteran who has worked for Jim Henson and Walt Disney), is so small it doesn't even have a company website, and Spate's home on the internet is a small little place powered by Wordpress. Still, what Spate has going for it more than anything else is its production values and presentation – which are exquisite. From the beautiful, startling visuals, to the soundtrack, recorded by a live classical quintet, and composed by Mike Raznick – the game is a feast for the senses. With its touching story about a father's tragic love, it also provides a hearty meal for the soul. Where the game fails however, is in its lack of polish, and its relative thinness as a game. This isn't to say that it – like some artsy games – wishes it was a movie or of some sort of other medium. Spate is obviously meant to be a game and nothing else. But where it is deep in theme and experience, it is shallow in play – a detraction that might only be a problem for some players, but still, an obvious negative.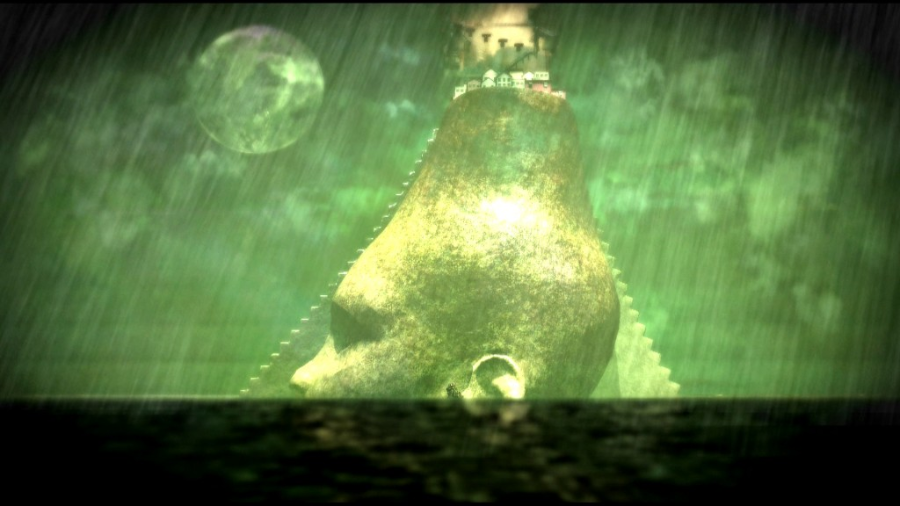 The premise of the game is fairly simple: a private eye has been hired to investigate the disappearance of a wealthy businessman who was last seen headed to a mysterious, toxic island. You take the role of the private eye, who has an intriguing history himself, consisting of a missing daughter, an estranged wife, and an absinthe addiction. The game is particularly trippy, though it starts out modestly, but the fact that you can drink absinthe by the pressing the "X" button should give you an idea of where this game is headed.
Spate takes place in a steampunk dream world supposedly inspired by "the drink", as the narrator calls it. This gives the developers of the game the opportunity for some mighty strange visuals, some of which are truly haunting and halting, and yet never seem superfluous.
Ostensibly, the game is a platformer, but this is really only a formula from which Mr. Provan launches his story and his artistic vision. You will be doing a lot of jumping upon moving platforms and the like, but it's pretty bland except for a few inspired moments. One scene where you're on a rotating rock suspended in the air with other rocks spinning around you gave me a profound and thrilling sense of vertigo. But mostly, the platforming is pretty tame, and occasionally frustrating.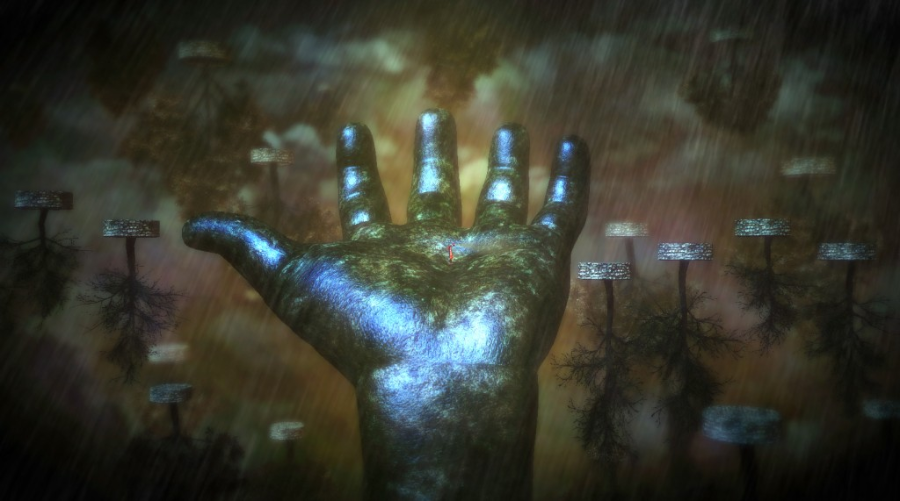 There are other parts of the game where you shoot cannons to open puzzles, and still others where you pilot a little steampunk air-boat. The air-boat parts are actually quite fun, and do a lot to break up the monotony. You pilot it through dark caves, evading rotating blades and other menacing gears, all with tighter controls than the platforming segments.
The physics are a little loose everywhere, but your mistakes are mostly forgiven, and if you fall, it's usually only a short jaunt to get back to where you died. Your character is equipped with a little jetpack that allows a double jump, and once you get used to it, it feels pretty good, if a little sloppy at times.
My biggest complaint is that you don't press a button to crouch, but instead press down on the control stick. This seems okay at first, but minor bumps of the control stick can put you into a crouching mode, where you can't jump as high. There were many a moment where I was attempting to jump, inadvertently go into crouching mode and then fall into a pit. This simple design mistake could have been fixed very easily, and is way more frustrating than it should be.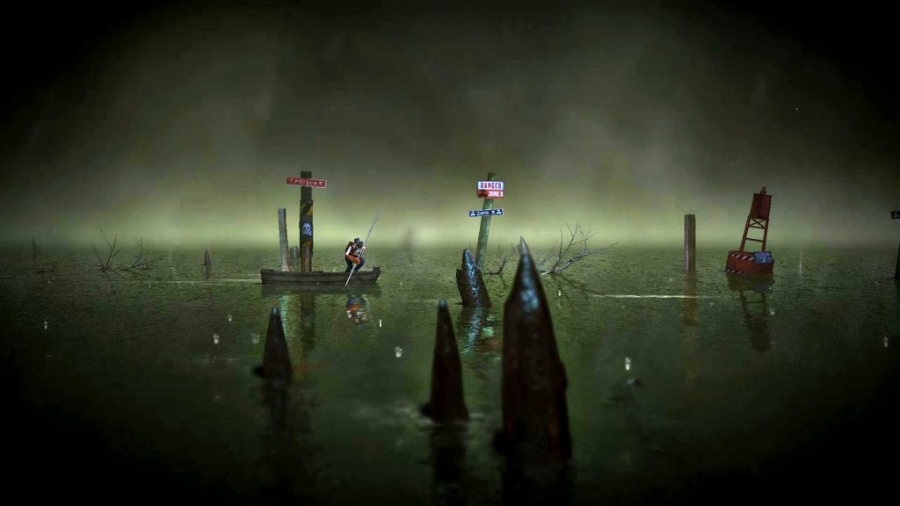 Other than these complaints, I found the game to be quite charming. It took four years of work by Mr. Provan and his programmer, Temo Kokiashvili, as well as over 700 backers on Kickstarter, to make the game a reality. It's unfortunate that Spate lacks polish since it has such a touching, and almost profound story and presentation. It's remarkably difficult to make a game and the fact that Spate was completed and presents such a personal vision is an astounding feat. I only wish that Ayyo Games had spent a little more time refining it, testing it, and putting as much thought into the platforming as they did the visuals.