NES Remix Review
RECOMMENDATION:

Fans of 9-Volt's mini-games from the Wario Ware titles alongside Indies/zero' Retro Game Challenge for the DS will enjoy this WiiU eShop title. Beware though, some of Nintendo's early NES line-up has not aged that well and could lead frustrating moments.

Fans of the Wario Ware series tend to like 9-Volt's mini-games the most. Honestly, I can't really blame them. Unlike Wario Ware, however, NES Remix and its follow-up on the WiiU eShop doesn't come from the crazy mind of Yoshio Sakamoto; instead, it's a tribute/mashup of Nintendo's 'classic' NES titles from 1983 to 1986. I put classic in quotes because, let's be perfectly honest here, a majority of Nintendo's early Famicom titles have not aged well.
All the NES games presented in this remix are lifted straight from the originals. What's new are the main menu and remixed stages which have been slightly updated with a bright looking gloss. All the menus have a very nice old school aesthetic with red and gold colorings, very fitting for this collection.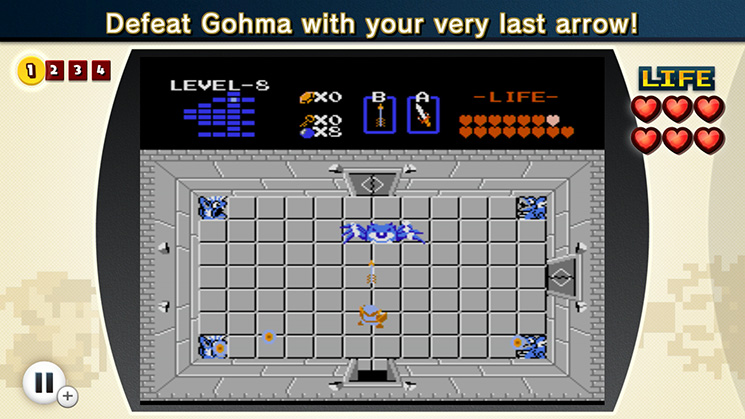 NES Remix is comprised of challenges that either remix the gameplay of Famicom games or are challenges listed under each game presented on the main menu. All challenges give you a main objective, or multiple objectives, which you must complete in a time limit or a set amount of lives. After completing each challenge, depending on how fast you finish, you are awarded up to three stars and Bit points to unlock stamps to use in Miiverse.
What makes NES Remix both fun and frustrating is that each game presented is unedited; you are playing the games as how they are portrayed on the Wii U Virtual Console. The 'A' and 'B' button prompts are still the same, as well as the d-pad movement. With games like Super Mario Bros., Balloon Fight, Legend of Zelda, and Excitebike, I had no such issues with doing the challenges even though some of them were a bit hair pulling. But then you get to games such as Clu Clu Land, Ice Climbers and Donkey Kong Jr.; thanks to the stiff uneven controls, the challenges became a massive pain in the ass when attempting to collect all vegetables in an Ice Climber bonus level, or finishing a bonus level of Clu Clu Land under a very strict time limit.
Its not all dreary though; the biggest stars of the game are easily the remix levels. Imagine if you took World 1-1 from Super Mario Bros. but everything was made to look grey and black, or you had to play as Link to rescue Pauline from Donkey Kong? They had some frustrating challenges, especially the Mario Bros. challenge, but the remixes presented sometimes made me laugh at how crazy they got, especially the ones that play eye tricks on you. Its also very fun to use the Miiverse stamps in messages, but you can only use them from the game itself via the Miiverse icon and only once you have received enough Bit points.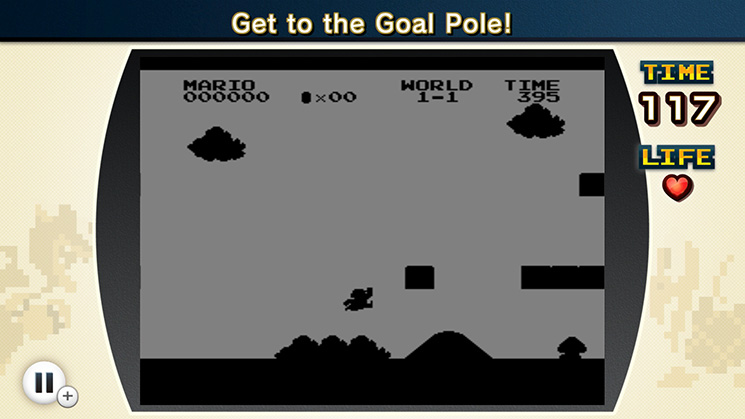 New tracks within NES Remix are quite upbeat, mixing modern MIDI tunes with 8-bit sound effects. The title screen music alone is very fun to listen to. It is a little disappointing that unlike the second NES Remix there are no musical rearrangements within the Remix stages.
NES Remix is a great idea held back by a majority of the Famicom games present in this release. While you get the obvious classics like Super Mario Bros. and Legend of Zelda, along with cult favorites like Balloon Fight, you also have to deal with stuff like Ice Climber. Unlike NES Remix 2, which is fully worth the full asking price, I would suggest waiting for this title to go on sale.