New Nintendo Direct 9-13-17
All aboard the hype train!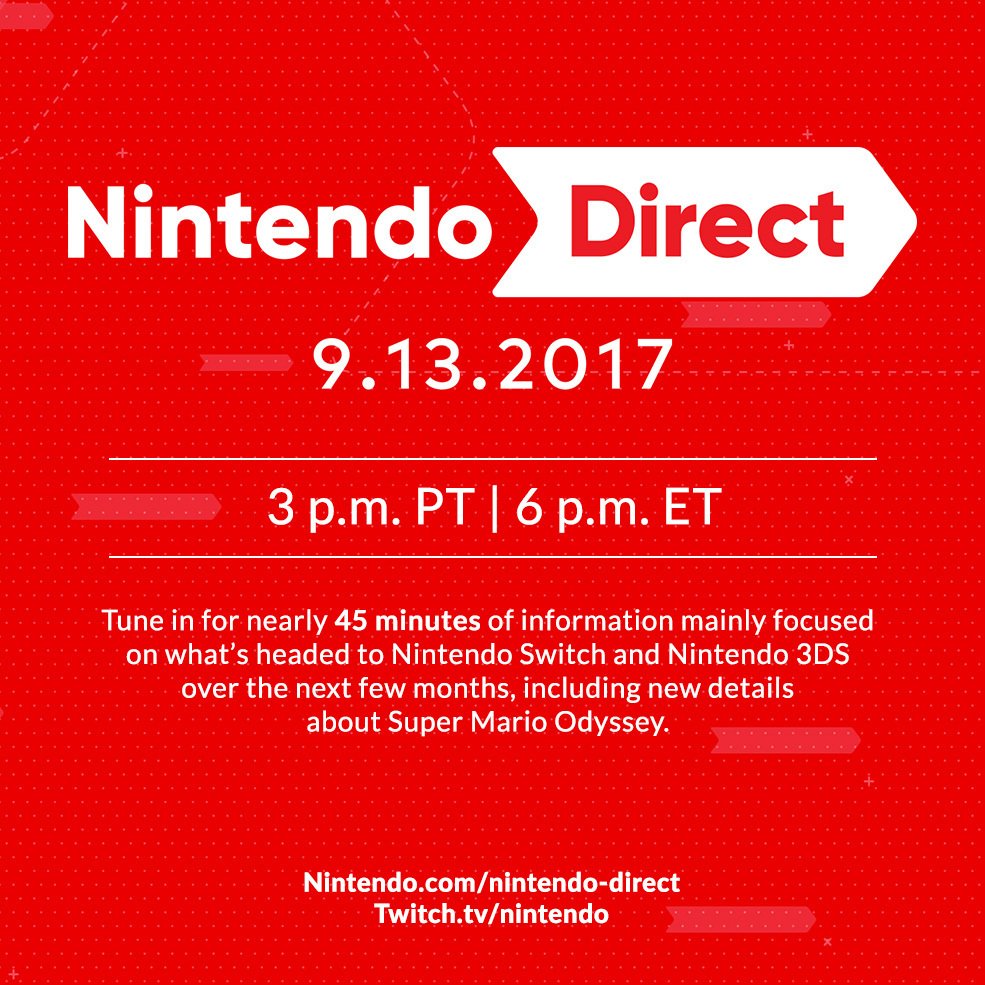 Hiya everyone, how are you? Yes a new Nintendo Direct is upon us. It'll be up at 3:00 pm PT. So if you wanna check it out, here's a link. As usual, I'll recap you on all the announcements. This might be the last one for the remainder of the year as it'll focus on games releasing for the remainder of the year and probably early next year. Focus will be on Nintendo Switch and Nintendo 3DS games, with more info on Super Mario Odyssey as well.
Really excited for Odyssey and hopefully they'll show a release date for Xenoblade Chronicles 2. That and the last Kirby game for the 3DS that they've yet to show. There could be a surprise in there too so who knows?
Well that's about it, so thanks for reading and later.