HD Remakes I want Nintendo to make
HD Remakes done right...
So a while back Nintendo announced an HD Remake of Wind Waker, a game I've always wanted them to remake and holy crap did it look awesome:
It was really thanks to the Almighty Helix fossil for WWHD...
It was one of the games I wanted to see in HD and Nintendo redid this game, they really love me. I still think is the best remake ever, next to Pokemon Heartgold and Soulsilver. But then I was wondering, what more games would I love to see get the HD treatment? Well that's where I come in, and I thought about which games would benefit from an HD facelift because Nintendo seems to be doing HD Remakes the right way. Well here are the Nintendo games I think would benefit from an HD Remake...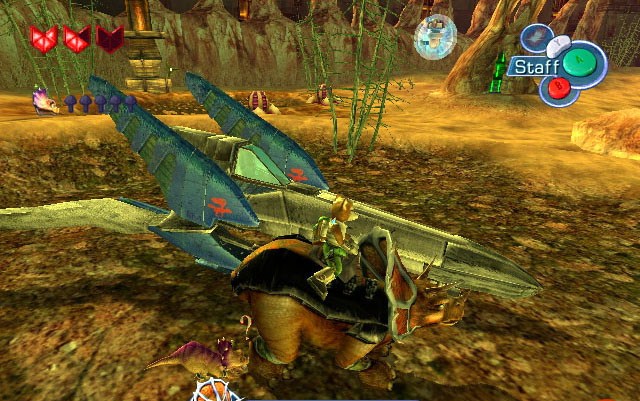 Star Fox Adventures/Assault HD: Nintendo doesn't want to give us a new Star Fox game, so why not remake one if not both of these? I would say Star Fox 643D but how many times do we need to see that one? I know it's the best one but we reccently saw a remake of that one. Plus I'm sure not that many people know those, heck these games could find a new audience with the newer gen and if they sell well it might give a sign to Nintendo to make a new Star Fox game. Plus Assault had a fun multiplayer mode, imagine if they gave that an online mode? That would be sweet. Plus both of these games look good, even today, especially Adventures, now imagine in HD?
Super Mario 64: You'll be seeing alot of Mario here. This is basically the one game that showed you how it's done, how to make a 3D platformer, it's the best platformer. Of it's time. Right now it's highly regarded as the best of the 3D Mario games but here's the problem: the controls are dated by today's standards. They came out with a remake in 2004, that was 10 years ago and I thought it was a great remake, it was my favorite remake at the time. But the problem was that Super Mario 64 was built along the analog stick, the DS didn't have any. While I appreciate the new graphics and new playable characters, the game lacked the analog movement. It's been 10 years since Super Mario 64, I think it's about time it got the HD treatment, with modern control, but keep the content from the DS version.
F-Zero GX: This is my favorite F-Zero title and the best one to date. It's one if not, the fastest game ever. The only nitpick I have is the music, it was fine but I preffered F-Zero X's metal styled music. It's a really great game, infact it still looks really good today. But since Nintendo doesn't want anything to do with F-Zero, why not remake this one? It would look really good in HD, plus if they add online that would be cool.
Metroid Prime Trilogy: I think the Metroid Prime Trilogy is my favorite sci-fi trilogy, it's just so good, alot of people loved 1, thought 2, was okay, and 3 was better than 2. I like 3 more because that one was really fun and added alot of cool new things. Those games look really good and not alot of people have the Trilogy collection, so remaking this would be cool. Plus with Miiverse, those friend voucher thingy's would be improved. It would even look really good in HD plus they could add the scanning on the gamepad, this series has alot of potential on the Wii U.
LoZ: Twilight Princess: This one is tied with Wind Waker as my favorite Zelda games in the series. Wind Waker HD looked so good in HD and one game that might benefit from an HD remake it's this one. The game almost looks like an HD game already so I'm sure it wouldn't be that hard to remake, Nintendo even said they were experimenting with this one in HD so there must be an alpha or beta build of it in HD at Nintendo. Give it all the gamepad functions WWHD had and improve the graphics.
Super Mario Galaxy 1&2: I love both of these games equally for different reasons but what if they got an HD re-release? I know they are pretty reccent so who knows? The games already look good enough but I'd rebuy them.
Super Mario Sunshine: This one is the 3D Mario game everyone has at the bottom, the one that is liked the least. I loved it, I thought it was an awesome game and it was the reason I needed a Gamecube. I don't understand all the hate it got, it was a pretty great game. It really nailed the feel of being at a tropical resort and this is the closest we'll get to Mario platforming in a city in the Mushroom Kingdoom or in Mario's world. Like I said alot of people hated the game for reasons I still can't comprehend, but remaking it in HD would be awesome. The game had a cel-shaded style to it, so it wouldn't be too hard. Plus Pinna Park and Ricco Harbor kicked ass, especially Corona Mountain and it's theme.
So what games do you want Nintendo to remake? Thanks for reading and later.