Monday Night PlayBit: Teenage Mutant Ninja Turtles
MNP makes a one-night return with the original Ninja Turtle arcade classic. Click through for the replay videos!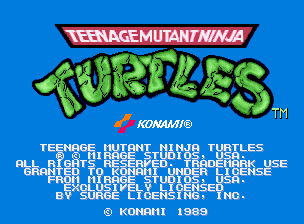 Join Esteban, Angelo, Matt M., and Jason for a special Monday Night PlayBit. The four of us played a game we remember fondly from our collective childhoods, having grown up around ninjas, mutant turtles, arcades, and NESs. Our goal? Get as close to beating the XBLA version of the classic TMNT arcade game in one go with very limited lives. Spoiler Alert: On a trial run, the gang nearly made it to the end! Click through to find the replay from the live event!
Cheat Sheet: Jason is Raphael. Angelo is Michelangelo. Matt is Leonardo. Esteban is Donatello.
Part One
Part Two