QuakeCon in Photos
Couldn't make it down to Big D this year to go to QuakeCon? We've got you covered with a photo album to make you feel like you waited in line for hours on end too.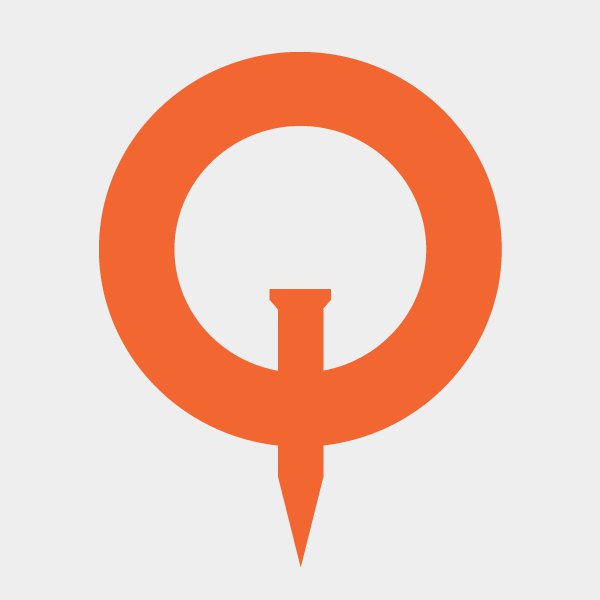 We'll lead you through our two days spent at QuakeCon 2012, where the biggest draw is the huge LAN party that attracted over 3,500 participants this year. We'll show you the trek to the hotel in 107 degree Texas heat, panels with videogame luminaries, and everything in between.
Checking In
This year's QuakeCon returned to the Hilton Anatole in Dallas, a towering hotel set away from the real skyscrapers of downtown, but is right off the interstate and easy to spot. Pulling into the parking lot, it was obvious that this was going to be a crowded place. There was no parking to be had in the primary lots, and both days I attended had me hiking in from Overflow parking.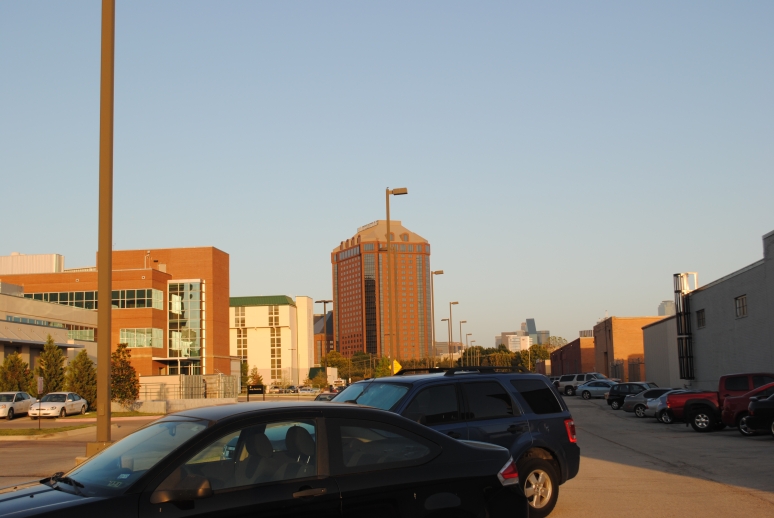 That tall tower you see in the distance is my destination. Luckily, I had my 3DS along, so all of those steps weren't wasted. It's too bad you don't get a step bonus when the temperature is over OHDEARGOD degrees, which it was.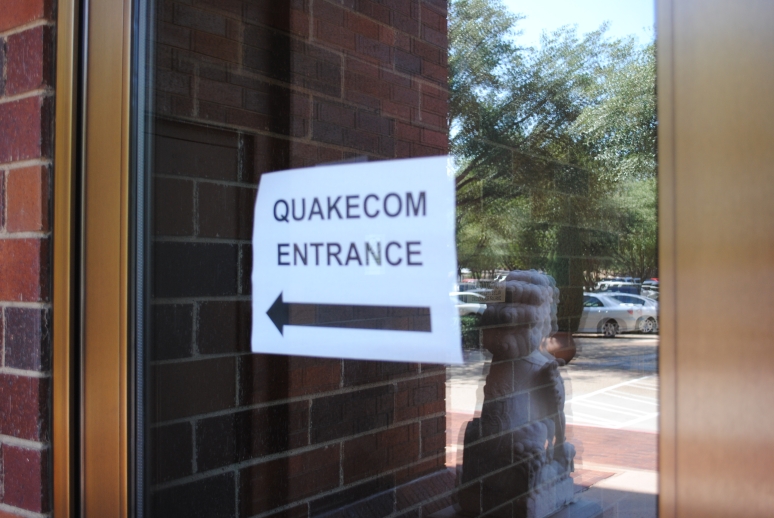 Once I finally got on the hotel grounds, there were some helpful and misspelled signs leading the way.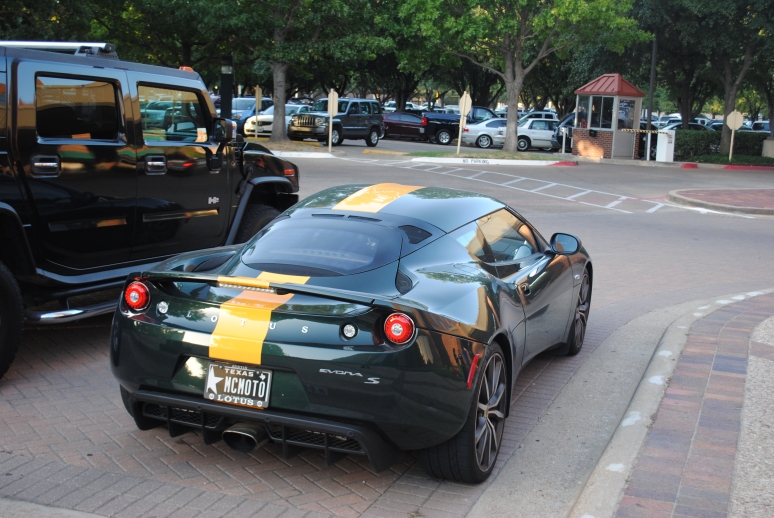 Right outside the entrance, there was evidence of the local fauna: The Dallas Douchebag. I'm pretty sure that MCMOTO here gets to park right next to the hotel's front door to make us plebians feel even hotter once we finally arrive.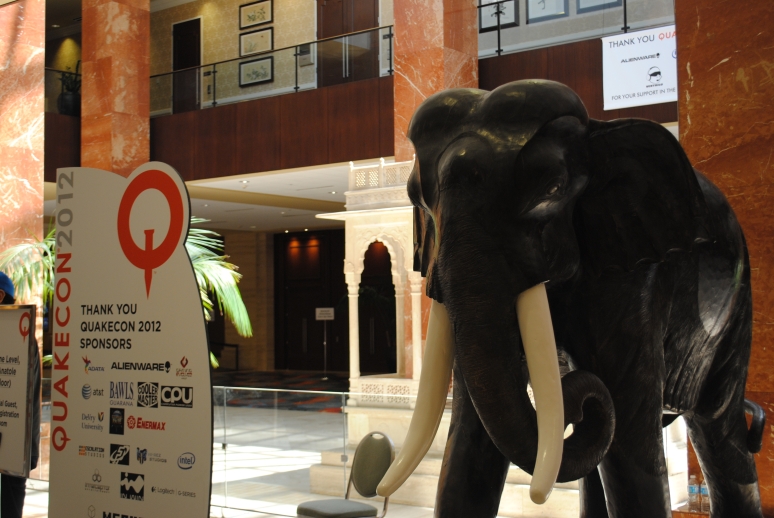 Inside the hotel, there were tons of signs and helpful id employees and volunteers around. Everyone was extremely helpful and friendly. I wish these people would take over the front desk at my doctor's office. The QuakeCon signs and attendees were quite the juxtaposition against the hotel's hoity aesthetic.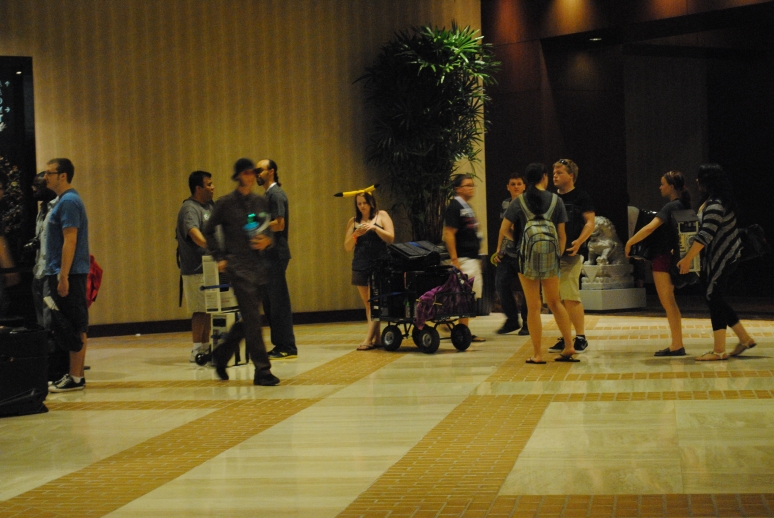 On opening day, one of the first things I ran into was a line. A line that stretched from this big lobby area, down a long hallway, through an atrium, another hallway, and finally into a lobby outside the main exhibit hall. Some minor cosplay, like the Pikachu ears above, was scattered among the crowd that seemed to stay entirely calm while they waited over twenty four hours to get their rig into the Bring Your Own Computer (BYOC) room.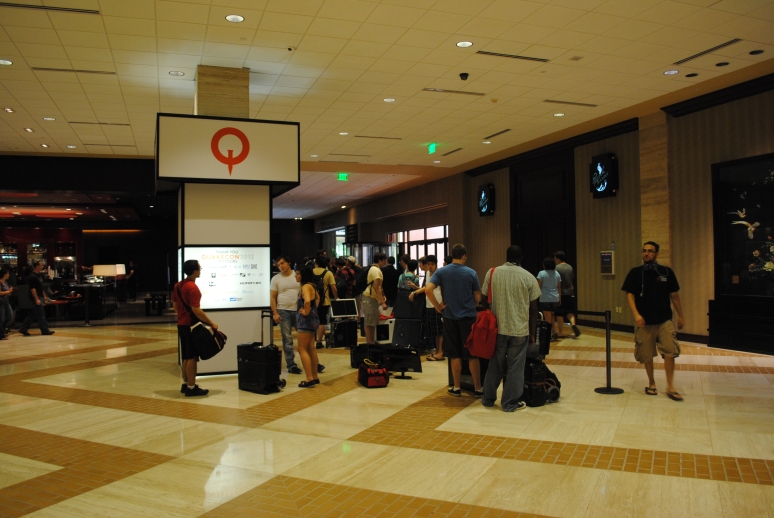 The first sign of the long wait ahead.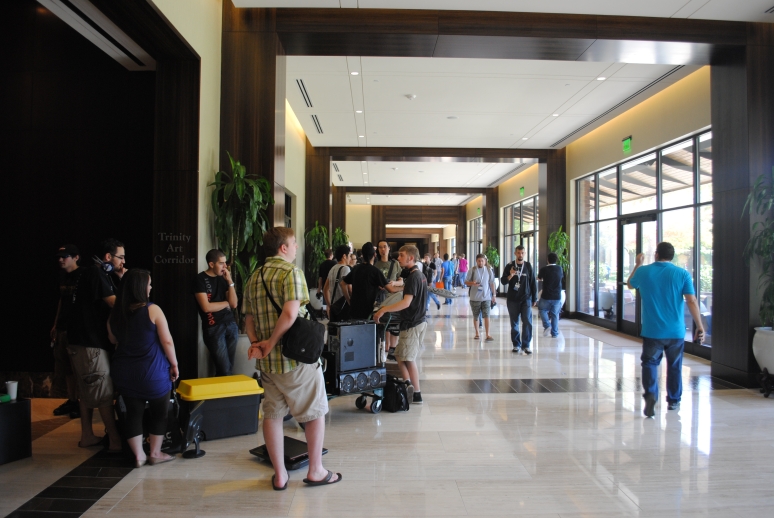 A windowed hallway kept everyone nice and warm as they waited to get into the comforting darkness of the BYOC room.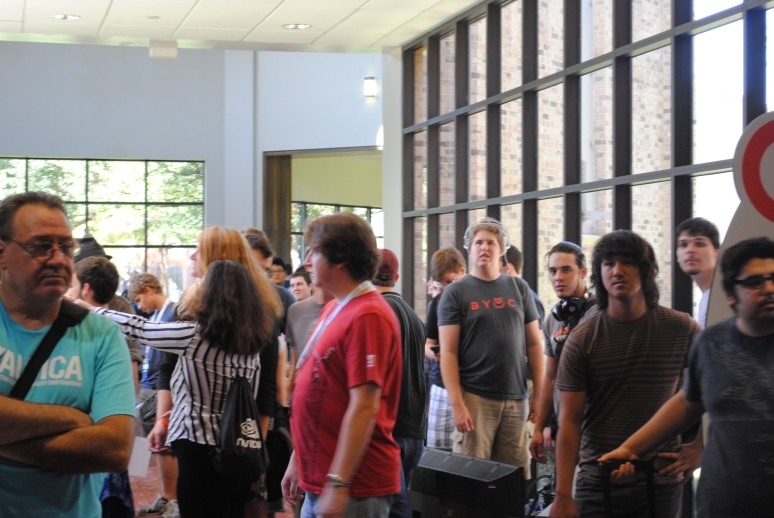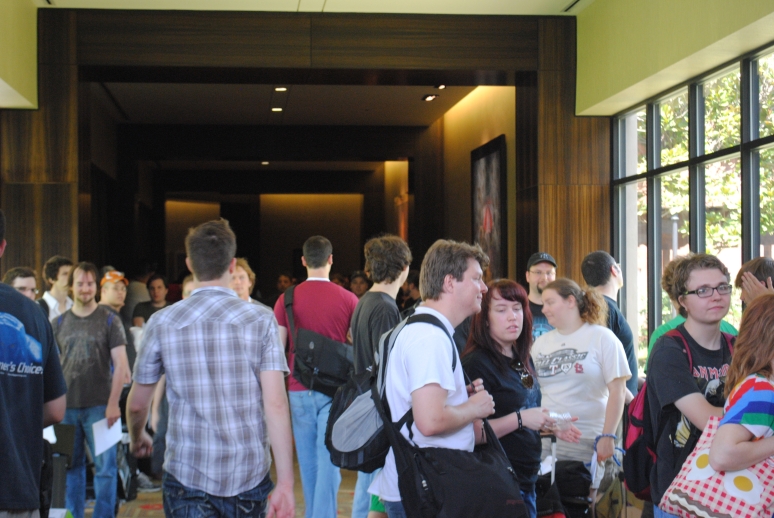 Very little rage-quitting was witnessed even here past the midway point.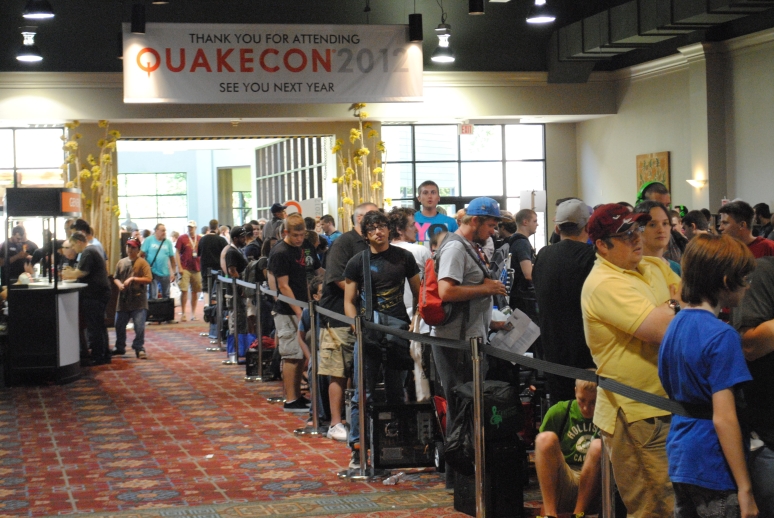 Once the patient BYOC hopefuls got to this final lobby area, the end was in sight.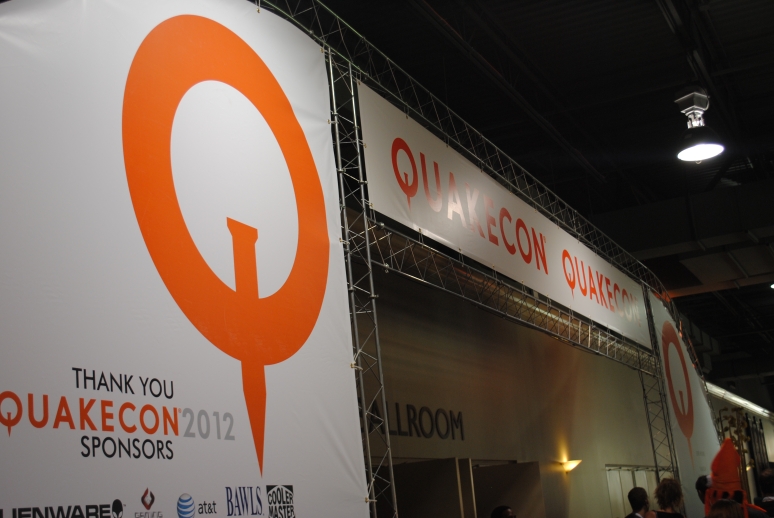 A huge welcome banner greeted everyone as they finally got to the main hall.