QuakeCon in Photos
Couldn't make it down to Big D this year to go to QuakeCon? We've got you covered with a photo album to make you feel like you waited in line for hours on end too.
The Main Stage
Starting with John Carmack's keynote on Thursday night, the main stage featured a steady flow of panels and events that were a treat for anyone interested in the making of games.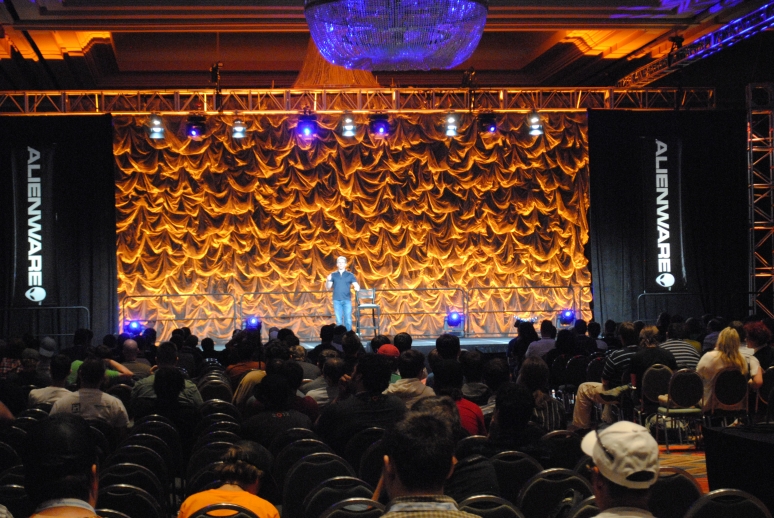 Although Carmack talked longer than most could endure, he made it feel like he was talking to everyone in the room over a cup of coffee. You can watch every minute on QuakeCon's site or read our summary to save a few hours.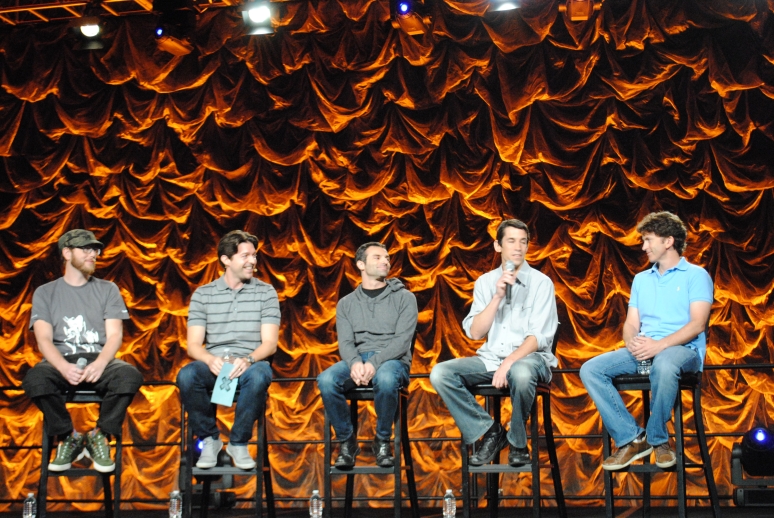 The first panel featured Todd Howard of Bethesda, Ted Price of Insomniac, Jens Matthies of Machine Games, and Raphael Colantonio of Arkane Studios. Blair Herter moderated this panel that spent about half of the time answering the audience's questions, and the other half talking about "killing babies."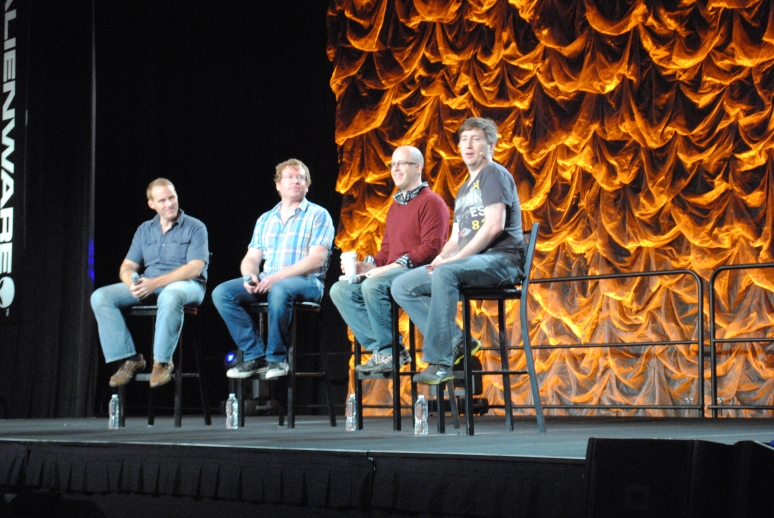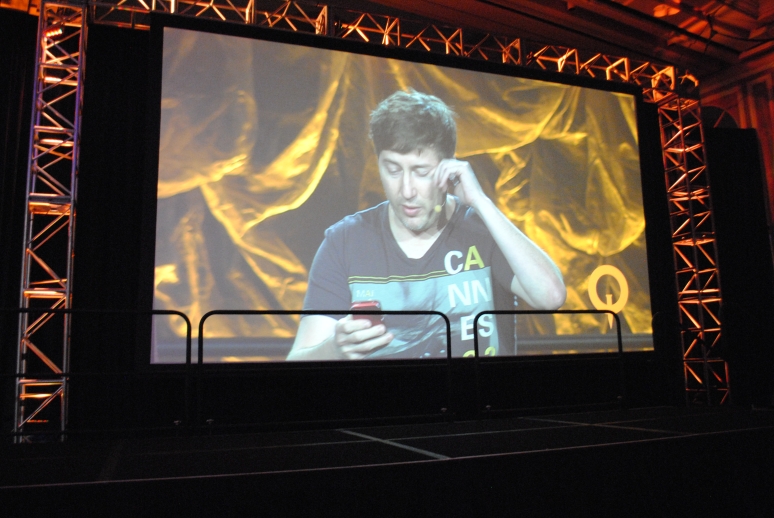 Four former devs from Looking Glass made up another panel where they discussed their time at the developer and the studio's impact on the industry. Emil Pagliarulo of Bethesda, Tom Leonard of Valve, writer Austin Grossman, and Harvey Smith of Arkane Studios told some amazing stories of making classics like System Shock and Thief. Tom Leonard told an incredible story of rewriting the entire A.I. code for Thief right as the game was nearing completion. It wasn't until the game was that far along that he "understood what the game was about," and decided a complete rewrite was necessary. An unimaginable scenario on one of today's big budget games.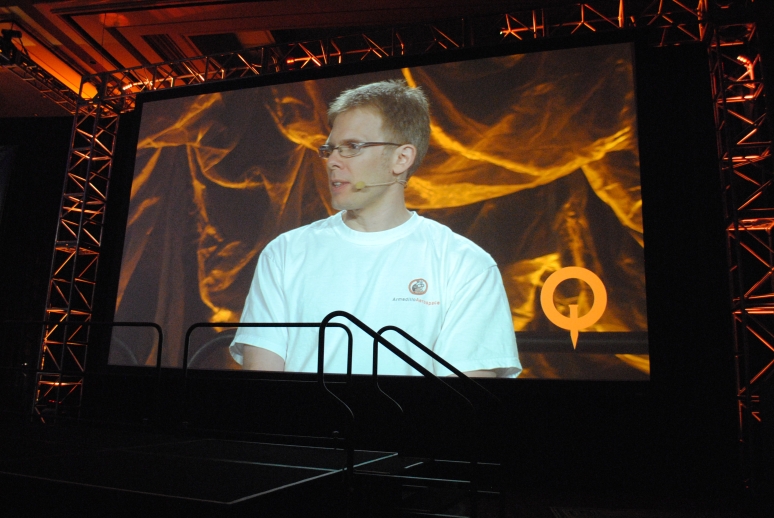 Carmack returned on Friday's final panel to talk about his latest passion, Virtual Reality. The entire panel talked on Carmack's level, except when Todd Hollenshead thankfully knocked it down a few pegs to ask questions everyone could understand - like if you can wear glasses in the Oculus Rift headset.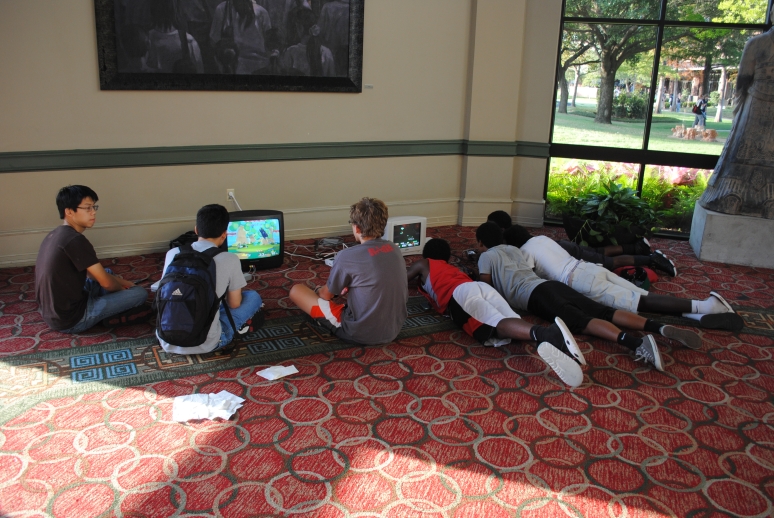 Events continued Saturday morning, but we had to pack up and head back to reality. QuakeCon was a great time for those who brought their gaming workhorses, and for those that came to play demos, hear interesting panels, and hang out. There was an overwhelming sense of community in the long lines, huge halls, and audiences. For a group of hobbyists that can get really worked up online about death matches and message board debates, it's great to see everyone being friendly and sociable when it really counts. Gamers filled the halls and rooms of this posh hotel and forced it to accept their casual attitudes for an entire weekend. Nothing could do more for gamers, often considered on the brink of a violent outbreak from years of playing murder simulators, than a peaceful gathering of this magnitude.
See you next year!