Comprehensive 3DS Launch Game Coverage
Click through for coverage on each and every 3DS launch game.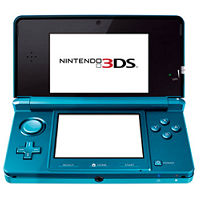 If you're like us, you're likely extremely excited for tomorrow. It marks the launch of Nintendo's latest handheld system, the 3DS. The system offers stereoscopic 3D, Wii quality graphics, and a slew of new games - sixteen to be exact. That's a lot of choice! In order to make the right decision on your launch software, click through and read up on each and every game that will be available alongside your shiny new Cosmo Black or Aqua Blue system.
Click the box art to see a preview for the game.