Nerds Without Pants Episode 102: Level Lords
Put the turkey down and put your design caps on!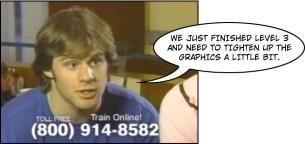 We hope you're not too full of turkey and shopping deals, because we have a full plate of Nerds Without Pants for you this week! It's just Julian and Patrick this time, but that doesn't stop us from delivering a delicious meal of podcasting goodness. So dig in!
00:00-07:30 Intro
07:44-45:42 STAGE SELECT: Create a new level idea for a game you love
46:33-1:40:19 CONSUMPTION JUNCTION: Final Fantasy XIV, Tower of Deadly Monsters, Overwatch, Overwatch League, Doctor Strange, 100 Bullets
1:40:42-2:12:05 CHRONO CROSSING: 2003
2:12:18-2:15:31 Outro and outtakes
FEATURED MUSIC
"Weird" Al Yankovic- Eat It
The Legend of Zelda: Ocarina of Time- Shadow Temple
Shadow of the Colossus- A Violent Encounter
Rebecca Black- Friday
Halo 2- Ghosts of Reach
Beyond Good & Evil- Mammago's