Nerds Without Pants Episode 216: 2 2020, 2 Furious
It's GOTY time!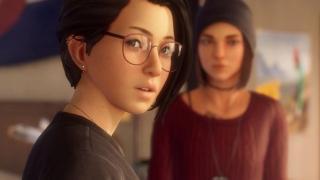 It's the first episode of Nerds Without Pants recorded in the new year, and that only means one thing: Game of the Year, baby! We shake things up just a bit this year, listing our top ten games that we played in 2021, as opposed to the usual top five. There are some big surprises in there, for sure!
00:00 - 10:24 Sarah Michelle Gellar
10:24- 41:42 Game of the Year 2021: the bottom 5
42:13 – 1:57:03 Our top 5 games of the year, up to 2
1:57:03 – 2:21:51 Honorable mentions
2:21:58 – 2:49:48 Our number 1 games of the year
2:49:48 – 3:02:59 Our next big game, outro, outtakes
NEXT EPISODE: WE KICK OFF THE NWP VIDEO GAME CAGE MATCH CHAMPIONSHIP TOURNAMENT!
Chrono Cross vs Devil May Cry 2: Who wins? You decide!
Submit your comments by 8:30 Central on 2/11/22!