With Great Difficulty
What happened to "Nintendo Hard?"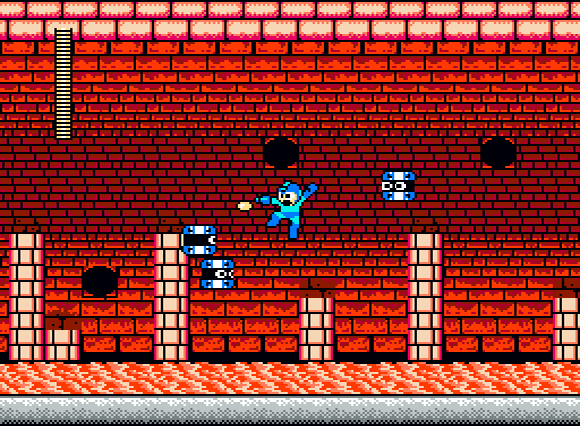 I broke two controllers while playing Mega Man II as a kid. Specifically, I broke two NES controllers playing Heat Man's level in Mega Man II. Even more specifically, I broke two NES controllers while doing the "Hell Blocks" portion of Heat Man's level in Mega Man II. That particular stage summed up perfectly what the words Nintendo Hard really meant to me. You needed patience, quickness and the ability to predict the future. It also didn't hurt to have a couple of extra controllers lying around the house, you know, just in case.
Mega Man was hardly the only game that gave me fits as a child. The underwater bomb defusing level in Teenage Mutant Ninja Turtles stumped me on many occasions and is the chief reason I never finished that game. Contra, as a whole, was just ridiculous. To this day, I don't personally know a single soul who legitimately beat the game without using the now famous Konami Code.
When I first played these games, I was a child. I've now been playing games for over a quarter century and I had assumed that my general skill level had increased. When I went back to these games to give them another whirl not only did I discover that I was not any better at them, but in some cases I was actually worse. This experiment resulted in two conclusions: Hell Blocks really are the devil and games back in the day really were just harder.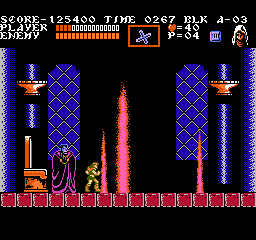 Older gamers will be familiar with the term "Nintendo Hard." Nintendo Hard refers to a game that is frustratingly difficult – harking back to just how hard games were on the original NES. The kind of games that made you smash your controller(s) in fits of rage. You could say that the video game industry was young and there were a slew of games that were hard simply due to bad design. I'll concede that this argument does have some merit and that as developers grew into their craft they created more balanced gaming experiences. But you'd be hard pressed to find gamers that would say that the original Metal Gear, Castlevania III, and The Empire Strikes Back -- some of the hardest NES games -- were hard because they were poorly designed.
There was a definite lowering of the bar after the NES: Super Nintendo and Genesis games were easier and it could be debated that PlayStation, Saturn, and N64 games were easier still. What happened? Why did games get "dumbed down?" The reasons, as you will see, are actually legitimate.