The Marketing Genius of Nintendo of America
Was there any real doubt that Xenoblade was coming stateside?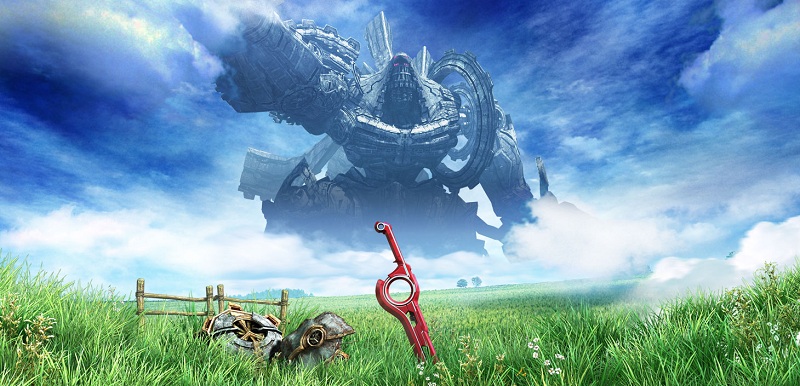 Last Friday, Nintendo of America announced that the Nintendo faithful and loyal supports of Operation Rainfall would be granted one of their longstanding wishes with the stateside release of heralded RPG Xenoblade Chronicles this upcoming April. The news came at a precarious time for Nintendo. With Skyward Sword having been released this past month, Nintendo's upcoming release schedule was looking just a little more than barren.
In fact barren may be too kind a word to use for what Nintendo has planned for 2012. There wasn't a single marquee title on the horizon that Nintendo or its fans could hang their hat on; no dangling carrot that would help to get them through the dry months leading up to the presumed launch of the Wii U sometime next year. But Nintendo changed that with just a few uploaded screenshots on their Facebook page and a blurry screenshot of a GameStop POS (Point of Sale) system.
Before you knew it, the internet was rampant with speculation that Nintendo was finally bringing the long-desired RPG to our shores and sure enough, Nintendo made it official later that day. Xenoblade Chronicles is indeed crossing the pond this April. Many have hailed Nintendo of America for granting fans their wish, while others have decried the company saying that it shouldn't have taken so long to bring over a game that had already been localized for North America.
But no matter what side of the Nintendo bandwagon you fall on, you have to admit one thing: Nintendo may very well have engineered the hype train themselves. The idea of Nintendo as marketing masterminds may be a little hard to wrap your mind around at first, but when you start to think about it, things become clearer. In fact it's quite likely that Nintendo was planning to give us Xenoblade all along, which begs the question: If Nintendo was planning on releasing Xenoblade in the states this whole time, why did they wait till now to announce it?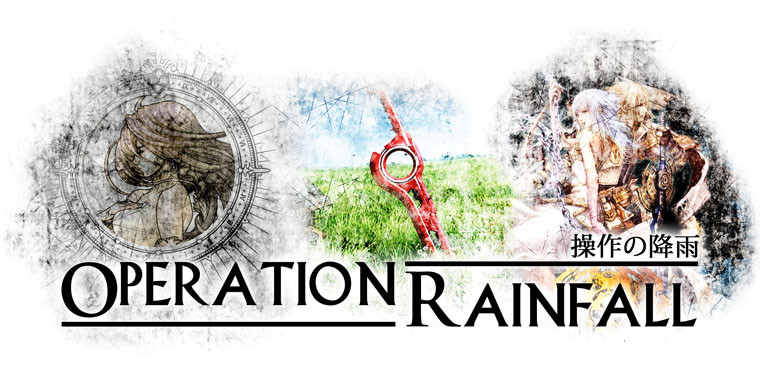 The answer is actually quite simple. When Operation Rainfall began there wasn't a massive amount of interest in the game. There was a rabid fanbase that wanted to play the game, but let's be honest – the numbers just weren't there. As the movement began to pick up steam it did something that Nintendo couldn't have done better themselves. It provided excellent -- and more importantly, free advertising for a game that most gamers had never heard of before.
If Xenoblade Chronicles had been released before Operation Rainfall in America it likely wouldn't have sold all that well. A small amount of 'hardcore' players would have picked it up, but it arguably would have been ignored by the gaming public at large since it would be seen as a niche title at best. What Operation Rainfall did was put the game in the public spotlight. I would wager that a vast majority of those reading this now hadn't even heard of Xenoblade Chronicles until the Operation Rainfall movement started to gain momentum, specifically when they made it the best selling video game for a single day.
What followed was an avalanche of media coverage on a game that hardly anyone had even heard of. People were curious as to what made this game so special, and more specifically they wanted it because Nintendo wasn't planning on giving it to them.
When Nintendo responded to Operation Rainfall by saying that they had no intention to bring the game over at this time, it only fueled the movement – something that I believe Nintendo was counting on. I believe that Nintendo at that point had already decided that they needed to bring the game over, but that the timing wasn't right. They wanted to concentrate on the flailing 3DS and Skyward Sword and understandably so. But once Skyward Sword was out and selling well, it was time for Nintendo to make their move.
The decision to release the game in a limited fashion has only made Xenoblade seem even more special, and the idea that Nintendo has somehow acquiesced to the demands of the fans has made this title quite coveted by gamers who otherwise wouldn't have given this game a second glance. I myself would have likely not have bothered with the game if it were treated as a regular release, but the magic that has been meticulously woven around this title ensured that I would be in a GameStop last Friday putting my $5 down.
Nintendo has almost completely assured that Xenoblade Chronicles will be a big hit for the Wii and may end up being a system seller as well. Some are wondering why The Last Story and Pandora's Tower weren't announced at the same time as Xenoblade, but I wouldn't worry about those. Nintendo will let us know when it's time and we'll be grateful for it.