Ubisoft Unveils Wii Tablet Controller
Set to rival THQ's uDraw GameTablet, the Drawsome Tablet will be launching in just one month.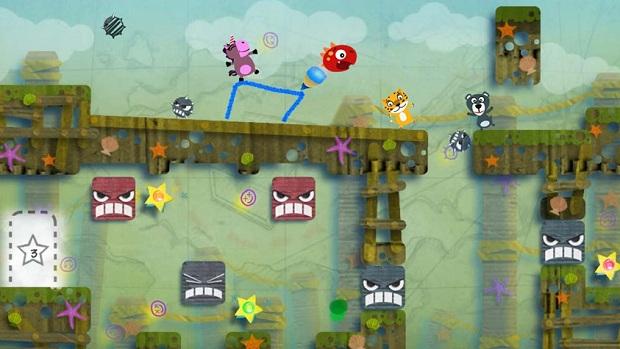 Ubisoft revealed today that they have been working on a rival to THQ's uDraw GameTablet on the Wii. Drawsome, which is set to release on December 6, will be a Wii exclusive product packed with two games. Drawsome Artist and Drawsome Sketch Quest are the featured titles, offering players two distinct experiences out of the box.
The Drawsome Tablet features a 6.5 x 5 inch screen and a wireless stylus that's geared toward being easily usable for a child. Everything drawn on the tablet will be broadcast to the TV and through use of an SD card, artists can capture their work and transfer it to other mediums.
The Smurfs are tied into the upcoming Drawsome Artist game, allowing players to both learn how to draw and color the classic characters. The title will also teach both simple and advanced drawing techniques step by step.
Drawsome Sketch Quest offers an adventure that requires players to draw a variety of structures, like bridge and trampolines, to help a variety of animals through their world. The game features a total of 40 characters and 80 levels that can be completee by just one player or up-to-four in co-op.
Despite launching in just one month, no pricepoint for the peripheral bundle has been announced. Be sure to check out the promotional video available below.