Shigeru Miyamoto Altering His Role at Nintendo But Not Leaving Big Projects
However, Wired magazine is saying otherwise.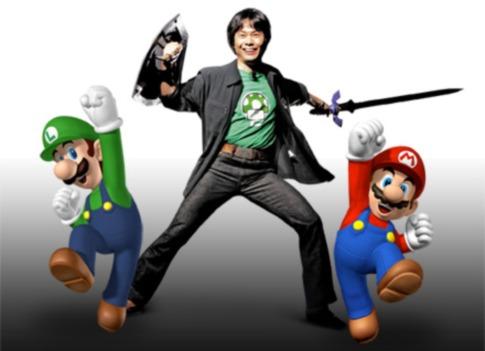 LATEST UPDATE: Wired magazine is defending its reporting of Miyamoto stating he's stepping down, in a statement to G4. Some, including Nintendo, are claiming that this was due to a misunderstanding, perhaps due to a translation error, since Miyamoto spoke in his native Japanese. However, Wired editor Chris Kohler says that the translator was Nintendo's own. "It was Mr. [Yasuhiro] Minagawa; who has been Miyamoto's translator for a very, very, very long time," Kohler said. "I did an interview with Miyamoto in 2002, and Mr. Minagawa was Miyamoto's translator then. It is Nintendo's translator, not ours."
UPDATE: Nintendo contacted Reuters Japan and is denying that Miyamoto is stepping down as Senior Managing Director and General Manager of Nintendo's EAD Division. According to a Nintendo representative, Miyamoto will focus on training younger developers, "reducing his involvement" in game development but not eliminating it completely. The original story is below:
Shigeru Miyamoto is retiring as head of development at Nintendo...for a smaller position. The announcement came from an interview with Wired's Game|Life blog. After creating some of the most iconic games and characters in video games, Miyamoto wants to focus on small projects.
"I'm not saying that I'm going to retire from game development altogether. What I mean by retiring is, retiring from my current position," said Miyamoto. "What I really want to do is be in the forefront of game development once again myself. Probably working on a smaller project with even younger developers. Or I might be interested in making something that I can make myself, by myself. Something really small. In other words, I'm not intending to start from things that require a five-year development time."
Miyamoto already teased that he wants to start a new project in 2012 and hopes to show it publicly by year's end.