Pokemon + Nobunaga's Ambition Gets Release Date, Gameplay Details
It's okay, we all thought it was a joke at first too.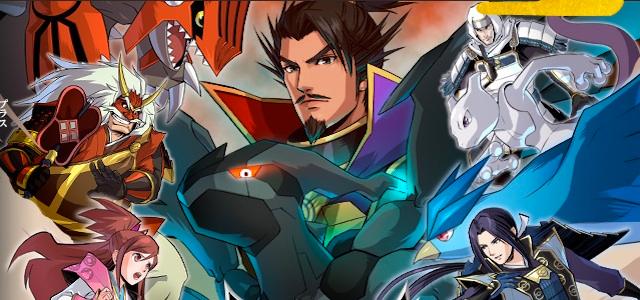 When a trailer was released for Pokemon + Nobunaga's Ambition there were many that may have thought that Nintendo was putting them on, but amazingly enough this pairing of Pokemon and samurai is quite real and a Japanese release date and some gameplay details have bubbled up.
According to Andriasang's translation of an article in Japanese gaming magazine Jump, we can expect Pokemon + Nobunaga's Ambition to hit streets in that country on March 17, 2012 at a price point of ¥5,800 (roughly $75 US dollars).
Officially announced last December by the Pokemon Company, this Nintendo DS bound game will mash the iconic Pokemon franchise with Tecmo Koei's famous (in Japan) Nobunaga's Ambition series. Players will start the game in regular Pokemon fashion by selecting either a male or female "Busho" character to play as. No matter which selection you make, Eevee will be featured as your partner Pokemon.
There are 17 kingdoms in the game world, each containing a famous general with a matching Pokemon—for example, Nobunaga is matched with Zekrom. The player will battle each of these general/Pokemon pairings in order to unite the land.
The battle system veers away from the typical mono-a-mono Pokemon melees and settles on a strategic battle mechanic that pits six against six, with all units on the field being Pokemon, each with their own specific skill set—an interesting meshing of the two franchises' battle systems.
In addition to the Pokemon duking it out, each general possesses special "busho powers," such as the ability to heal wounded fighters.
When you aren't engaging the enemy you'll be spending time building up your own forces by "linking" with wild Pokemon and recruiting new generals to your cause. No information about the story is available at this time, nor is it known if this title will ever make it to this side of the Pacific, but we'll keep you posted on this intriguing mash-up as more information becomes available.