Super Smash Bros. Ultimate Review
RECOMMENDATION:

For everyone

There's always been something special about the Super Smash Bros. series for me, even starting with the very first release. I've always enjoyed fighting games, but admittedly, I'm not very good at them. Smash Bros. gave me the opportunity to really compete and enjoy mastery of a fighting game for once. Being skilled in the game doesn't come down to your ability to input complex combos, but rather your ability to read and react to your opponent. It's a satisfying mind game that continues to draw me to the series, especially as each game becomes more grandiose, featuring bigger rosters and level selections. Ultimate, as expected, is the most impressive offering yet, boasting every character to grace the series, most of the levels, as well as a set of brand new fighters that include many of the big requests fans have had for years.
As familiar as I am with the Smash Bros. series, it's an incredibly difficult game to talk about when it comes to its merits. In large part, I think personal preferences shape which of the games you like the most. For me, Ultimate hits a sweet spot when it comes to the feeling of speed and weight of the characters. After Melee, Brawl really slowed down the gameplay and added some obnoxious bits like the ability to trip. While I still played more Brawl than I'd care to admit, it definitely was a low point in the series for me and I was glad when the Wii U/3DS iteration sped things back up, added even more characters, and took out all of the nonsense that Brawl added in.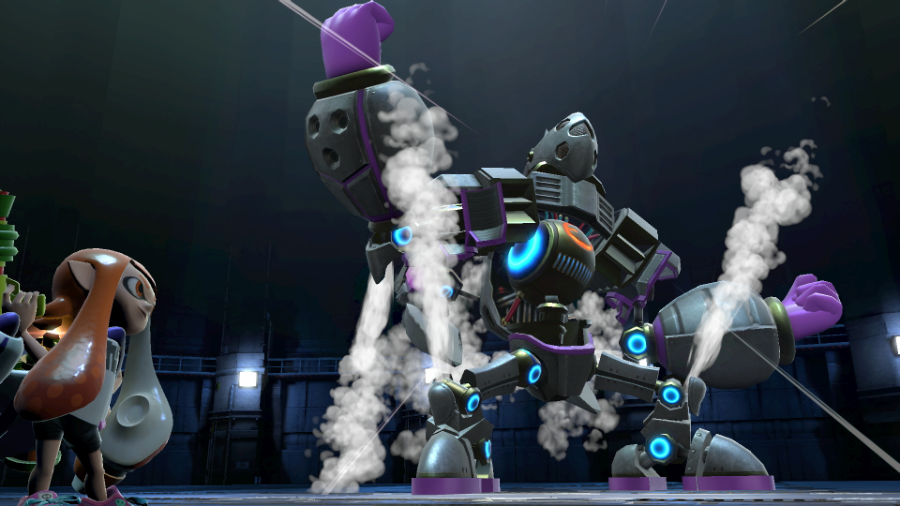 Ultimate feels even a little different from Wii U/3DS and is definitely still a bit slower paced than Melee, but it edges much closer, which I personally appreciate. Melee has been my favorite in the series, but my time with Ultimate has convinced me that it's the new holder of the crown. Broadly speaking, it's a very well balanced game for having such an impressively huge roster, and with the ability to customize so much of the experience, it can easily appeal to however you like to play the game.
Though there's always a kerfuffle about the "right way" to play Smash Bros. I appreciate that I can shut off the items and play all of the levels in either Final Destination or Battlefield configuration. Otherwise, you can easily shuffle the levels and play with everything else on when you're enjoying some casual matches with friends and family. You can even assign handicaps to even the playing field between veterans and newcomers. I've had the ability to play a lot of matches with my boys and we've consistently had fun, regardless of how the rules are set.
Even in solo, Ultimate feels like a great step up when compared to the last iteration on the Wii U and 3DS. If you decide to play a free-for-all, the highest ranked CPU fighters are a more formidable challenge. After all my years of playing, level 9 CPUs aren't particularly tough, but they gave me a run for my money here. When you're not wanting to jump online, this has become a satisfying alternative because you can fit the challenge to help your constantly improve your skills. It'll never be quite the same as fighting a human competitor, but it's still great practice to better learn the movesets and how to deal with every character in the enormous roster.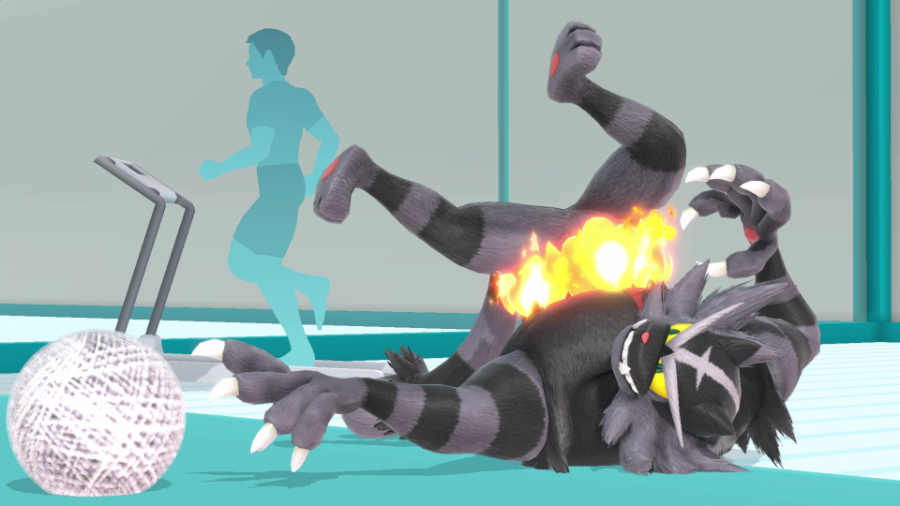 Speaking of the roster, the newest additions are really shining. King K Rool, Simon Belmont, and Ridley, are all really fun to play as and they feel unique when stacked up next to the rest of the cast. Even returning characters, like Ganondorf and Link, have been tweaked and improved when compared to their last few appearances. Ganondorf's certainly not back to his Melee days, but he's no longer the slow moving target he became after Brawl. People have managed to do some impressive things with both Isabelle and the Inkling, who are both panning out to be top tier characters.
Ultimate not only shines in general brawls, but its single player adventure, World of Light also proves to be quite enjoyable. You walk around a giant overworld map and can choose to enter a variety of fights and solve some really simple puzzles along the way. Each battle forces you to load out your spirits, which are another facet of the game that plays heavy on your nostalgia and fandom. The spirits all have skills that seem fitting based on the character and the series they're from. Some are more powerful than others and all of the main ones can be upgraded.
There's a rock-paper-scissors type system to the spirits making them more or less effective depending on the main spirit of the enemy you'll face. The encounters themselves also try to embody the spirit and the match is set up to evoke the source material. For instance, in one encounter, you'll fight the spirit of the frog-like enemies (wollywogs) from Pikmin. You'll fight in one of the Pikmin levels against a whole bunch of King Dededes that will only do their Up+B jump move, effectively making him behave like he's a frog. I was often impressed by how they creatively mimicked the source material by leveraging the fighting cast and their skills along with the levels.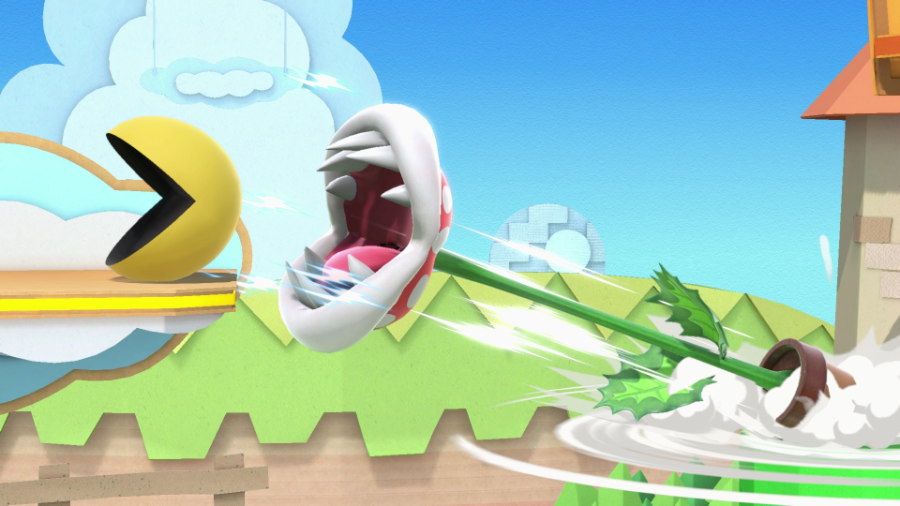 Unlocking all of the characters is also a fun part of this voyage, with the game giving you a variety of ways to do so. If you go through World of Light, you'll eventually unlock everyone within that adventure. Classic mode is another single player offering that is based on the classic single player mode from the original games. Here you'll also unlock characters as you complete the quest with the characters you've already unlocked. Even just doing free-for-all battles will incrementally unlock the cast. It's a satisfying progression system that makes getting the whole roster truly redeeming.
The online mode is the only piece of the equation that brings some disappointment. The Wii U and 3DS game(s) did well to separate For Fun and For Glory, with For Glory leveraging the Omega version of all stages, setting the battle to stock, and disabling items. Here you're given the option to set up the rules however you see fit and the game will attempt to match you with others that have the same configuration. It doesn't usually work that way and at least in the early days of release, it was quick to dump you into a match, even if the configuration looked nothing like your own. A patch has reduced that issue, but more tweaking still needs to be done to get it just right.
Worse though is the lag. It can make matches pretty frustrating and it certainly makes it tough to appreciate the nuance of the fighting when the game is chugging along. Hopefully in time the online experience will continue to improve, but honestly, local multiplayer has always been the strong suit of Smash Bros. I'll admit that I'm very glad my kids are old enough to play the game with me now and that's made up the bulk of my playtime.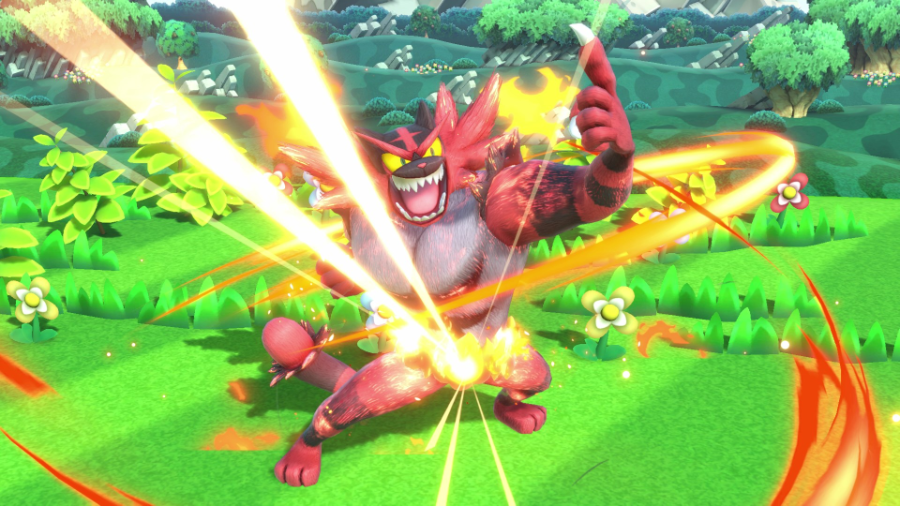 While the online does bring a slight amount of disappointment, I'd be remiss not to mention the absolutely monstrous soundtrack attached to this entry. There's so many great tracks spanning such a wide variety of series and games, it might just be the greatest soundtrack to any game ever made. If you were to randomize all of the tracks, it'd take a lot of matches before you began repeating tracks. Furthermore, you can also listen to just the soundtrack without playing the game, which is a nice bonus feature, but probably not of much use for most.
Every facet of Super Smash Bros. Ultimate is lovingly designed. Sakurai and his team have absolutely gone out of their way to make this entry special. While Melee might always be the gold standard of the competitive community, Ultimate is the one that most players will love the most. With so many characters to choose from already and six more due out soon, this Smash Bros. entry truly lives up to its name.