Mass Effect 3 Kinect Functionality Explained
The upcoming demo will showcase these features.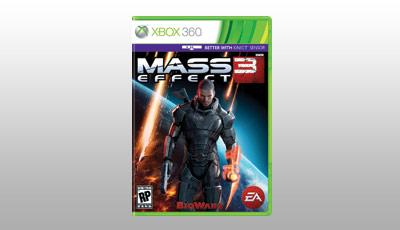 When BioWare announced that Mass Effect 3 would have Kinect functionality, many "hardcore" gamers let out a collective groan. As of now, the Kinect peripheral has yet to provide a solid gaming experience and has only managed to supply fun party games. However, gamers will be able to test out the Kinect functionality with the demo, due out on February 14th, Valentine's Day.
Mass Effect 3 will only use the Kinect microphone for voice commands and won't make use of motion controls or the Kinect camera. Commands that previously required pausing the game, like Biotic powers and ammo swapping, can now be controled by your voice.
You can also manage other aspects of combat with the voice commands. If you say "Sniper Rifle", Shepard will switch to his sniper rifle. Saying, "Adrenaline Rush" activates that biotic power. IGN is reporting that the voice commands work flawlessly and that it never had a command that didn't register.
BioWare studio GM Aaryn Flynn said that the team recorded American, British and Australian English versions of all the commands to help ensure the game will recognize all possible command inflections.
Squad commands are probably the most helpful addition provided by the Kinect voice functionality. Saying "James, Move" will have your squad mate move to the location you point out.
The voice functionality is also present in out-of-combat scenarios. You can open doors, start conversations and pick up or examine items by saying the correct phase, such as "open." The menu divers are still present, though, for those who want to use the traditional method of controls.
Mass Effect 3 will be released on March 6, 2012 for the PlayStation 3, PC and Xbox 360.