Nick Streaming on Twitch Tonight - 9:30PM EDT!
A brand new Banjo-Kazooie mod is on the docket.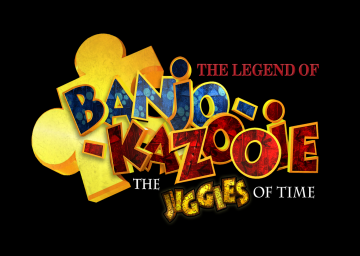 Hey everyone! It's been a while since I've written anything for PixlBit and, honestly, life has just been a bit too crazy to focus on much. So instead of jumping back into the writing fray, I thought it'd be fun to start doing some Twitch streaming. I did a short stream a couple months ago showing off Quickie World, a kaizo SMW romhack (for those following me on Twitter, you've probably seen my growing obsession with Kaizo). Since that went pretty well, I thought it'd be fun to actually announce this one and try to get a bigger crowd involved. Part of the motivation is the release of a really awesome looking Banjo-Kazooie mod called Banjo-Kazooie: The Jiggies of Time. I'm really looking forward to playing it and showing it off to the community.
The Jiggies of Time, if you deduced from the title, is a mash-up with Ocarina of Time. Even the music has been redone to bring classic OoT tracks into the style of Banjo-Kazooie. A lot of love seems to have been put into this mod and I'm super excited to finally play it. Come join me on my Twitch Channel PixlBitNickD at 9:30PM Eastern to check out the game and chat a bit! Hopefully I'll see you there!