New Details on Mortal Kombat Vita
Have Scorpion and company in your pocket along with all new features.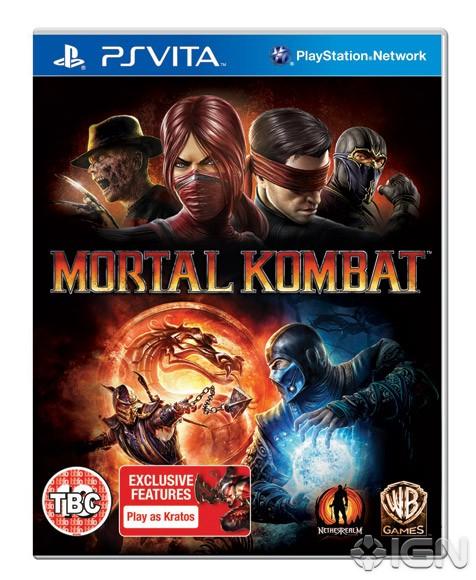 Last year, the newest iteration in the Mortal Kombat franchise revitalized the series with a return to form gameplay style and sweet, bloody, over-the-top fatalities that were missing from the previous title, Mortal Kombat vs. DC Universe. Now that experience can be had on the go with the recent announcement of Mortal Kombat for the upcoming PlayStation Vita. Mortal Kombat co-creator and NetherRealm Studios creative director Ed Boon is determined to make that experience one that can only be had on the new handheld.
Boon told the PlayStation Blog in a recent interview that the title will include all of the characters and modes from the PS3 version (including Kratos), run at 60 frames per second and support both local and online 1-on-1 multiplayer via WiFi. The handheld version will also include a second, brand-new Challenge Tower that takes advantage of the Vita's touchscreen and accelerometer in 150 new challenges. While he didn't say specifically how the Vita's tech has been implemented in these challenges, he did tease about being able to tilt your Vita in order to change gravity's orientation during a hypothetical mission.

The touchscreen will also be used for activating X-Ray attacks and swiping direction inputs to initiate fatalities, but aside from that, no touch screen fighting moves will be implemented, unlike the upcoming Vita port of Ultimate Marvel vs. Capcom 3. "We goofed around with ideas like that," said Boon. "It was an interesting novelty at first, but literally everybody who tried it said 'Oh, that's cute,' and then went right back to the normal control scheme." Mortal Kombat for the Vita is set to tear out tiny, adorable spines sometime this spring. No word yet on whether it will include all of the DLC like the also recently announced Komplete Edition. Be sure to check out our review of the console version of Mortal Kombat.