Could the Man Behind Minecraft Make Psychonauts 2 a Reality?
Notch to Schafer: Let's make Psychonauts 2 happen.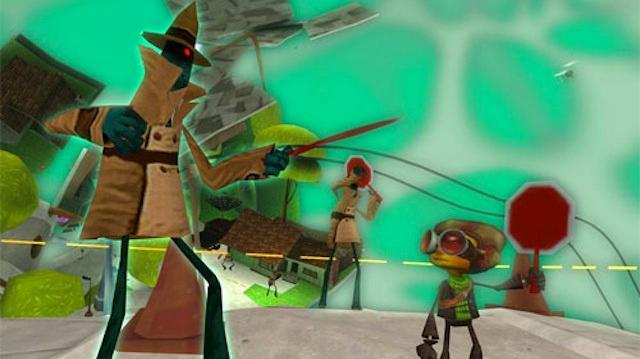 Tim Schafer, founder of Double Fine studios, wants to make Psychonauts 2. "I would love to do Psychonauts 2, I've actually pitched that to publishers several times and no-one has taken the bait so far," said Schafer in an interview with Digital Spy.
"So it is hard because fans often don't know how the business works, with the difference between a developer and a publisher, it's hard to explain that."
The original Psychonauts was released exclusively on the Xbox in 2005. It has since made its way to the PlayStation 2, PC and most recently Mac. While the mind-bending platformer was a critical darling, garnering a bevy of awards and solid reviews, it was considered a commercial failure when it first released.
"I'd love to do that game, but I'd have to convice someone to just give me a few million dollars, that's all."
What Schafer may not have realized is that his interview may have been his best pitch yet. Markus "Notch" Persson, creator of Minecraft and the upcoming Scrolls, was among the many that read this article and responded to Schafer via Twitter with the following message:
"Let's make Psychonauts 2 happen."
While this is far from an official statement that a Psychonauts sequel is a go, it certainly bodes well for fans that have always wanted a sequel. Would you be on board with a Psychonauts sequel? Let us know in the comments section below!