Unchained Blades Details Released
The RPG will be available on the PSP as well as the eShop.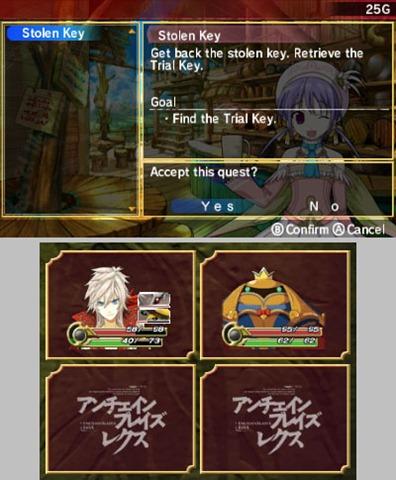 Earlier this week, a rumor claimed that Unchained Blades was coming to the Nintendo 3DS as a downloadable title. Today, a press release confirmed its release on the 3DS' eShop as well as being a downloadable title for the PSP. Unchained Blades is expected to be released later this year.
Unchained Blades is a dungeon-crawling RPG developed by Japanese developer FuRyu with direction by Toshio Akashi of the Lunar series and writing by Takashi Hino of the Grandia series. The story will follow the dragon emperor, Fang, who is stripped of his powers by the goddess Clunea and embarks on a journey to reclaim them.
Fang will have other companions on his quest, with there being a total of 13 characters to choose from. Parties will consist of up to four characters and players will move around dungeons in first person and have turn-based battles. The Unchain system will allow players to have up to four enemies join them in battle.