The Ups and Downs of NEW Handheld Hardware
Upgraded to death.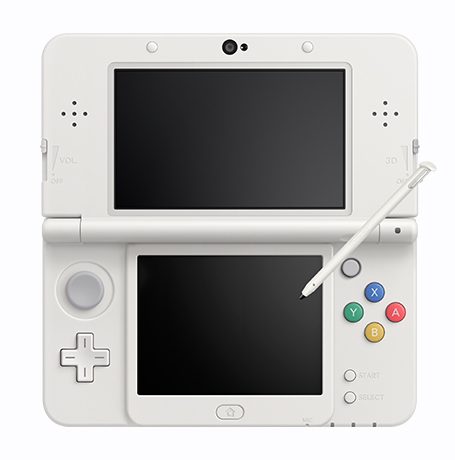 Not two weeks ago, Nintendo announced a new 3DS cleverly called the New 3DS. It has several extra features, including Micro SD card support and a faster CPU, which means its games won't be compatible with previous 3DS versions. Here's what we think of it:
Nick: I feel like I'm going to have to make the leap to the new hardware just so I can continue to be a part of that ecosystem. Right or wrong, it brings up bad memories of the poorly handled launch of the system, the price gouging, and the subsequent release of far superior hardware shortly after launch. While the 3DS is a great system, it's starting to feel like Nintendo has used its customer base as guinea pigs until it found the ideal hardware that should've been in the launch model to begin with.
Of course, like a sucker, I'll still buy this new system, but for the first time I'll probably sell my existing hardware to fund it. I just have to hope that when the next real iteration of Nintendo handheld is launched, they don't use the 3DS lifecycle as a blueprint.
JD: Personally, I think that if there is a good upgrade plan, I'll end up getting the new system. Not only do the additions to the system intrigue me, but I want to be sure I'll be able to play the best games 3DS will have to offer. That said, this does worry me that Nintendo might make a habit out of these small system upgrades. I'd prefer to get my 3 to 4 years out of the system before having to upgrade in full.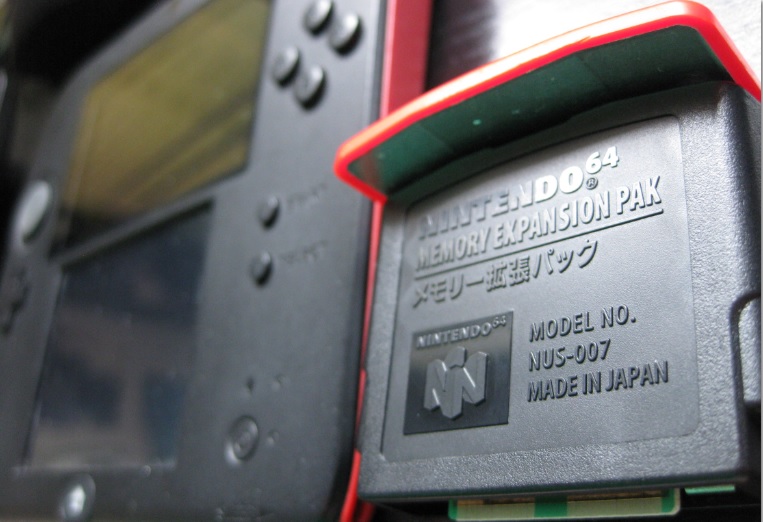 Nate: This is almost perfect timing for me. I got my first 3DS (an XL) last March and have been planning to get a second with a different design to keep and pass the current XL to my wife. I feel this could open the doors to a lot of new possibilities if done right. This is very similar to the N64 Expansion Pak and DSi hardware jumps but I suspect, with official Nintendo support, this could be a much bigger deal.
One other observation is how Nintendo has been treating the Circle Pad Pro. Since it has been confirmed that Smash Brothers will not support it but will utilize the N3DS I get the feeling that Nintendo never really wanted to release the peripheral when they did. It was most likely a move they made to appease third parties like Capcom (for Monster Hunter). I am taking this to hopefully mean that Nintendo will better support the N3DS. Unfortunately, this means that we probably won't be seeing any new games supporting the Circle Pad Pro. Makes me a little glad I will be holding on to my old XL with CPP to use with those few which do support the peripheral.
Almost comically, right after this reveal NOA shows off three new standard 3DS XL models for the holiday season. I truly believe that Nintendo has no idea how the internet works, as sales of 3DS in the west are sure to be hurt by the Japanese announcement. Hardcore collectors may want to snag these as I am sure their runs will be limited, but otherwise it's unclear who will purchase these systems with the N3DS release looming.
This may end up being Nintendo's comprehensive response to the whole mobile/smartphone revolution. I only hope they bring their "A" game to the table. In the meantime, I am quite optimistic for what this NEW 3DS will bring to the gaming market.
Matt Snee: I have to admit I've never been so pissed and excited at the same time. I am relieved that I haven't bought an XL yet. I'll be buying a N3DS to play Xenoblade and other games, and I hope it comes out sooner than later.
* * * * *
A few more choice quotes from the staff:

Pros:
Improvements seem great: better battery life, extra shoulder buttons, a C-stick nub, 3D that auto-tracks to the position of your head, and improved specs.
Analog Nub looks like it could add to the gameplay experience.
Better specs could bring a few more 3rd party support to help round out Nintendo's release list.
Better download speeds could mean bigger and better eShop games.
Cons:
New features could've been in the 3DS XL.
Some big, upcoming games will be N3DS exclusive.
Puts gamers in the unfortunate position of feeling obligated to make the upgrade.
Analog Nub could be too small for those with big hands.
For the unabridged version of the discussion, click over to the second page.