Bungie's Project With Activision Revealed, Code-Named "Destiny"
Activision's lawsuit with former Infinity Ward developers revealed the agreement.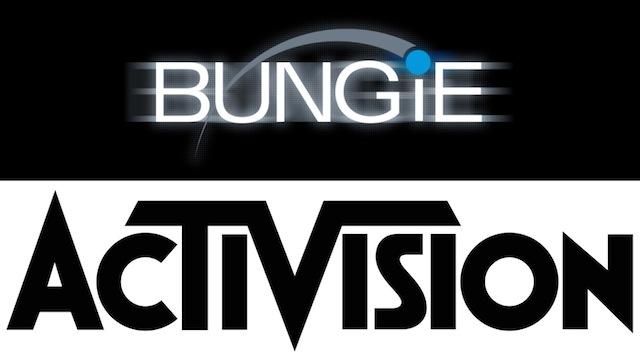 Activision's high profile development deal with Bungie, creator of the Halo franchise, was revealed during the equally high profile lawsuit between themselves and former Call of Duty developers, Jason West and Vince Zampella. The terms of the deal with Bungie weren't disclosed when the information originally came to light, but the lawsuit has revealed the full scope of the agreement. The 27-page contract states that Bungie is to develop four "sci-fantasy, action shooter games," code-named "Destiny." The titles will be released every other year, beginning in the fall of 2013.
The first game will be released time-exclusively to the Xbox 360, as well as the console's successor, referred to as the "Xbox 720" in the contract. Later games will be released on the next PlayStation console, as well as on PCs. Four DLC packs, code-named "Comet," will be released every other year as well, starting in the fall of 2014.
The contract continues on to say that Bungie is entitled to royalties ranging from 20 to 35% of the amount left over after development, production, and marketing costs. The studio will also receive $2.5 million a year in bonuses between 2010 and 2013 if the studio meets quality and budget milestones and an additional $2.5 million if the first title rates 90 or higher out of 100 on the review aggregating site GameRankings.com.
Bungie may also be working on a successor to its Marathon franchise. According to the document, only 5% of the studio's staff can work on an action-shooter prototype dubbed "Marathon" while Bungie is under contract with Activision. The contract, which can be seen in full here, may have since been amended since it went into effect on April 16, 2010.
This contract is being used as an example in the West / Zampella case. The two developer's attorney, Robert M. Schwartz, argues that his clients agreed to a similar contract that had a lower royalty amount in exchange for more creative control and they are entitled to compensation, which could be worth hundreds of millions of dollars.
The contracts in questions do have various differences. Whereas West and Zampella were employees of the publisher, Bungie is an independent developer with a publishing deal with Activision. Additionally, Bungie will own the intellectual property of the "Destiny" games, where Activision owns the Call of Duty franchise.
Activision recently paid West and Zampella $42 million and settled with publisher Electronic Arts, who was included in the lawsuit after Activision accused EA of secretly recruiting West and Zampella in order to publish Respawn's first project. The $42 million however is not a settlement and the two developers and the publisher are still set to meet in court on May 29, 2012.