38 Studios, Big Huge Games Lay Off Entire Staff
379 employees are now without work.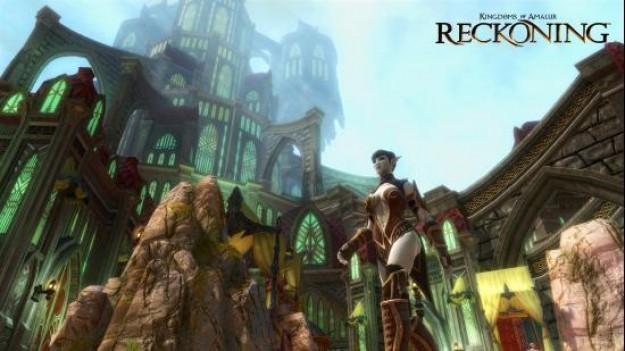 Things haven't been exactly sunshine and roses for Kingdoms of Amalur: Reckoning developers 38 Studios and subsidiary Big Huge Games. The Curt Schilling run studio has been making national headlines for all the wrong reasons, initially missing the first payment of a $75 million dollar loan to the state of Rhode Island – the repercussions for which are starting to hit home.
Yesterday all 379 employees of 38 Studios and Big Huge games received noticed that they were being laid off, effective immediately with the latter studio closing its doors completely. WPRI managed to get their hands on the notice, which follows:
"The Company is experiencing an economic downturn. To avoid further losses and possibility of retrenchment, the Company has decided that a companywide lay off is absolutely necessary. These layoffs are non-voluntary and non-disciplinary. This is your official notice of lay off, effective today, Thursday, May 24th, 2012."
The news comes as a surprise to many gamers, especially since the studios' most recent release, Kingdoms of Amalur: Reckoning, was considered both a critical and commercial success, selling somewhere between 400,000 to just over a million copies. As impressive as that number is, it just wasn't enough. According to governor Lincoln Chafee, "the game failed" and that the Reckoning needed to sell somewhere "in the three million range just to break even."
If the studio defaults on the loan, taxpayers would be on the hook to make up the difference, though the state would gain control of the Amalur IP.
PixlBit wishes the staff of both companies well and hopes that they don't find themselves unemployed for long.