Nintendo Power Reveals New Castlevania for 3DS
Lords of Shadow - Mirror of Fate is apparently just one game.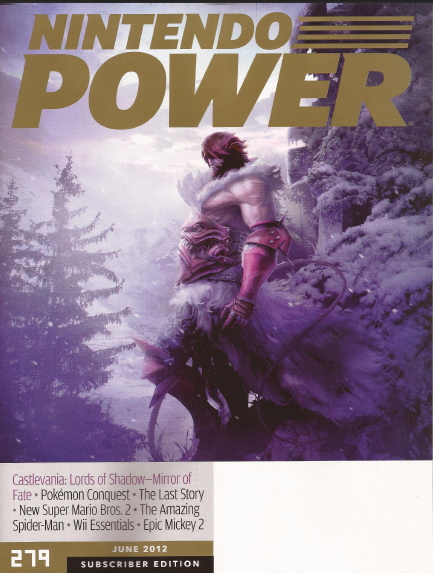 It seems there was something to those Castlevania rumors we reported on last week. Not satisfied with an E3 reveal alone, Nintendo went ahead and made the Castlevania: Lords of Shadow – Mirror of Fate a cover story for their publication Nintendo Power as well.
The cover scan and the below gameplay pics come courtesy of GoNintendo who were able to report on a few key features. This iteration will likely follow Trevor Belmont who fights with a Combat Cross. Light and dark magic are also set to make a return and you'll be able unlock new combos through the use of experience points.

More details are likely to follow at E3, which is less than a week away. We'll keep you posted with more information as it becomes available.