Wii U Tablet Gets a New Look
Redesigned Wii U tablet gets new analog sticks.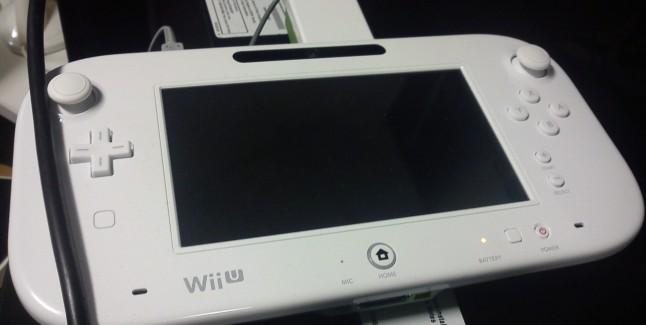 This weekend, a QA Tester at Telltale Games tweeted an image of a Wii U Tablet that appeared to have some significant alterations since our previous sighting at last year's E3.
The most glaring difference between this new controller and its predecessor is the addition of two new Wii-like analog sticks that replace the older 3DS-style circle pads. Additionally the Wii U logo has been moved to the lower left hand corner of the controller, with the plus and minus buttons being moved over to the right. Finally the home button, which has remained in the middle of the controller, appears to have a clear light ring surrounding it, similar to the Xbox 360 controller.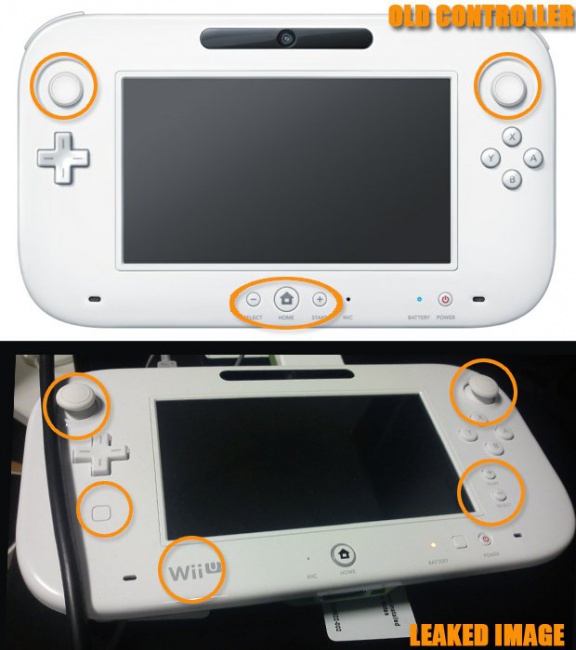 Unfortunately the aforementioned tweet has been taken down, but a screenshot of it can be seen below. Whether or not this leaked image represents the final Wii U tablet design is still up in the air, but we should have a clear idea when the Wii U is shown at E3 in just two weeks.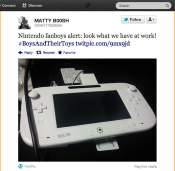 #Wii u
#Wii u tablet