Atlus and ACE Team Announce Zeno Clash II
The offbeat first person brawler will be followed up in 2013.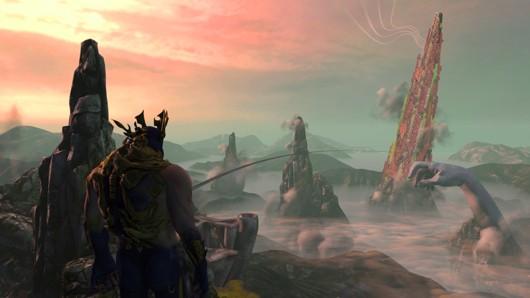 Last night, ahead of the E3 rush, Atlus revealed that ACE Team is in the process of developing a sequel to Zeno Clash, simply titled Zeno Clash II. The Rock of Ages developer is producing the first-person brawler for the PC, Xbox Live Arcade, and the PS3 PlayStation Network and is expecting to release it in "early 2013."
Players will once again embody Ghat in the world of Zenozoik, though his exact charter or mission is unknown. Given the narrative-driven experience of the first game, it's likely that Zeno Clash II will continue Ghat's story after he kills Father-Mother.
The open world has been expanded for this sequel, offering the majority of the characters, enemies, and items from the first game, as well as new heights, creature designs, weapons, and items. Players will have the freedom to explore the lengths of the world alone or with a friend, through the new drop-in/drop-out online co-operative play.
Atlus boasts that the game will feature refined controls, specifically a more adept "lock on" function, as well as a brand RPG system that will allow players to build strength, defense, and "other areas."
A teaser trailer for the title is available below.