Capcom Announces Remember Me
Brand new IP emphasizes the role of memory swapping.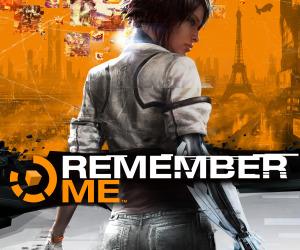 Today at Gamescom 2012, Capcom officially announced a brand new IP set in futuristic Neo Paris, known as Remember Me. The title, which has been announced for the Xbox 360, PlayStation 3, and PC, will star a female protagonist known as Nilin who is described as a "memory hunter."
Remember Me depicts a future where nothing is a secret. This is because in Nilin's world, people can swap memories with others as long as they have the money to pay for it. Essentially, for the right price, you can learn anything about anyone. Unfortunately for Nilin, her memory was wiped unwillingly and now she's on a quest to find out why.
Capcom describes Remember Me as an action/adventure game with a heavy emphasis on acrobatic traversal and agile combat. One of the interesting hooks is something known as "Memory Remixing" that allows players to "hack" the minds of other people and alter their memories. Doing this can have varying effects which may alter their thought process. One gameplay trailer shows Nilin remixing the memory of a Frank Forlan, where she convinced him that he accidentally killed his girlfriend, which in turn made him kill himself.
The title, once known as Adrift, is being developed by Dontnod Entertainment out of Paris. The company was established by former members of Criterion Games, best known for their work on the Burnout series.
Currently the game is slated for a May 2013 release, so players interested should expect to hear more as the release approaches. In the meantime, be sure to check out the below trailers.