Celebrating 3 Years of PixlBit
A note from the Director and Co-Owner, Nick DiMola.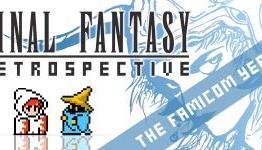 Well, here we are again. Today, PixlBit celebrates its 3rd Anniversary, an achievement I'm quite proud of. A little more than three years ago, Chessa and I poured our heart and soul into the creation of this website. Built from nothing, PixlBit slowly secured its place in the gaming media, and is now the site that stands before you. We've had ups and downs, several rewrites, and many staff members, but somehow we've made it this far and there's no stopping us now.
While we're no media giant, I couldn't be more proud of all we have accomplished over the course of these three years. Our staff is absolutely dedicated to delivering the best content they can, specifically thoughtful pieces that rival or exceed those of the biggest publications in the industry. You might be surprised to know that in total over the past three years, we've posted:
663 Reviews (3.33 average score / 914.37 average word count)
238 Previews
2157 News Stories
207 Podcasts
99 Editorials
5 Interviews
99 Specials
35 PlayBits
52 Tour de 64s
1128 Videos
15 MIAs
These articles have collectively brought a total of more than a quarter of a million unique visitors and well over a million page views. I can only hope that of those tens of thousands of visitors, we've impacted many of them in a positive way - whether it was insightful commentary on the industry that they were able to appreciate, assistance in a buying selection, or just the daily news.
Going forward, I hope that PixlBit grows even larger and reaches an even greater audience. Myself and the entire staff do this for our mutual love of gaming and writing and interacting with our readers - this three year voyage has been an enriching one and I can't wait to see where we're headed next.
Thank you to the staff and the readers for making PixlBit a special place on the web.
P.S. - Don't forget, we're looking for new members to join our staff!

#Pixlbit
#Anniversary