Batman: Arkham Origins Announced
Deathstroke, and an Unrefined Batman take Center Stage
Gameinformer has just revealed their May cover which exposes a prequel to the critically acclaimed Batman: Arkham games, titled Batman: Arkham Origins. Developed by WB Montreal, Arkham Origins promises a tale of a young, and learning Batman who will face off against some of his most infamous enemies, including Slade Wilson (aka Deathstroke), who will be making his debut appearance.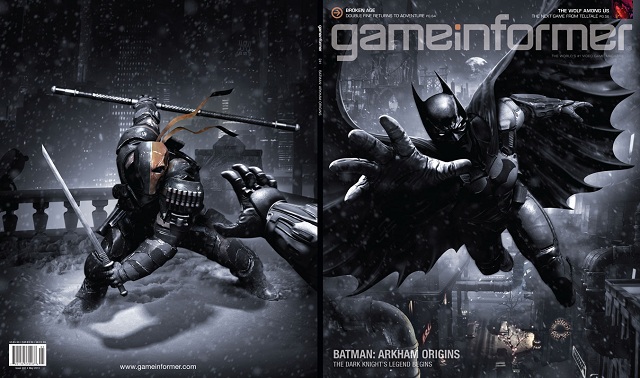 The game is being led by creative director Eric Holmes known for his work on Incredible Hulk: Ultimate Destruction and Prototype. Arkham Origins is set to be released on October 25 this year for the Wii U, PlayStation 3, Xbox 360 and PC. A separate title, known as Batman: Arkham Origins Blackgate will be released on 3DS and Vita, and will be a 2D side-scroller in the vein of games like Metroid. Apparently, several leads of the Metroid Prime trilogy are working on this handheld title.
As a fan of the previous Arkham games, I am very excited, but the choice to have WB Montreal take the head of this title has me a bit worried. It's safe to assume that Rocksteady is working on a Next Gen title featuring either Batman, or maybe even another popular series but hopefully it doesn't compromise the quality of this upcoming title. Let me know what you think in the comments.