Looking for help with an upcoming PixlBit feature
So I run this podcast on Pixlbit called Backloggers Anomyous, maybe you've heard of it? Our mission is to encourage gamers to dig into their backlog and play games they may have missed. The problem is, up until recently, the only gamers who really were interested in the podcast were fellow staff members. Now that we've got regular visitors, I'm very interested in finding out what you want to play from your backlog, and we'd love to play through those games with you on Backloggers.
In a week or so, I'll be posting a poll article on the website proper where we'll determine which game to play next, but we need candidates. We've got guidelines though, so read this first:
These games need to be older titles that we can spoil the crap out of. Generally, we try to play games that are at the very least over a year old. Yes, we will accept retro games going as far back as the NES as long as they are relevant.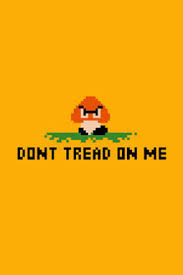 These games need to be titles that people actually backlogged. Sorry, but this means no super successful big budget AAA titles here. No Call of Duty, no Halo, no Final Fantasy, no Super Mario Brothers or Legend of Zelda, you get the idea. I'll make an exception for more obscure titles, but generally speaking, people play those games right away, so they aren't worth covering.
Here's some games I've been thinking about doing an episode on, just so you get the idea of what we're looking for. They won't be included in the poll unless you mention them in the comments: Alan Wake, Eternal Sonata, Binary Domain, Deus Ex: Human Revolution, Kingdoms of Amalur: Reckoning, El Shaddai, Spec Ops: The Line, NieR, Bushido Blade (PSX,) Legacy of Kain: Blood Omen (PSX)
That's about it I think. Let me know in the comments below what games you'd be interested in playing along with us, or even games you just want us to play and talk about in vivid, spoileriffic detail.