Weekly Wrap-Up: Week of November 29
With the holiday season upon us, the crew kicks it into overdrive after the slow Thanksgiving week.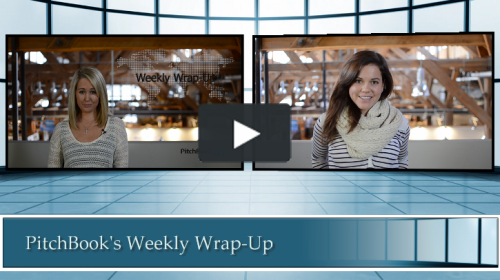 Like many weeks prior to the last, this week has been especially busy. Each day has revealed an abundance of news, a review, a unique feature from Chessa, and a special podcast with Chessa's friend Sam about the upcoming Silent Hill.
Without further adieu, your weekly recap.


Exclusive Content
Editorial: On Ocarina of Time
Stuff: Awesome Crytek Concept Art
PixlTalk: Episode 10: Falcon Goatse
Games I Would Rather Be Playing Instead of Studying: A Compilation
Reviews
Ratchet & Clank Future: A Crack in Time (USA) (PlayStation 3)
Madden NFL Arcade (USA) (XBLA,PSN)
Creature Defense (USA) (PSP)
Assassin's Creed II (USA) (Xbox 360,PlayStation 3)
Diner Dash (USA) (PSN)
Gyromancer (USA) (XBLA)
Call of Duty: Classic (USA) (XBLA,PSN)
The News
BBC iPlayer Delayed Indefinitely on Xbox 360
Weekly Wrap-Up: Week of November 22
Nintendo Investigates Potential Nokia Copyright Infringement
Modern Warfare 2 PC Cheaters Banned
Europe Gets Holiday PlayStation Home Area
D3Publisher Announces Puzzle Quest 2 for DS and Xbox Live Arcade
Ubisoft Announces New Prince of Persia
Silicon Knights Developing The Box?
Serious Sam: The Second Encounter to Receive HD Remake
Nintendo Sells More Than 1.5 Million Systems During Thanksgiving Week
Sony Sells 440k Consoles Thanksgiving Week
Capcom Announces Final Fight: Double Impact
Matt Hazard: Blood Bath & Beyond Dated for PSN and XBLA
No More Heroes: Heroes' Paradise Won't Feature Motion Controls
Kingdom Hearts Birth By Sleep Unofficially Confirmed For America
Left 4 Dead 2 Sells 2 Million Copies
Atlus Making Another High School RPG
DJ Hero Turntables Now Available
Assassin's Creed II DLC Coming
Yakuza 3 Getting Western Release?
Sega Officially Announces Sonic Classic Collection
Rockstar Announces Red Dead Redemption International Release Dates
No More Weekly DLC Planned for Rock Band Unplugged
Nintendo Announces North American Release Date for Glory of Heracles
Nintendo Scales Back Wii Production
Atlus Announces Demon Password System for SMT: Strange Journey
PixelJunk Shooter Dated in North America and Europe
EA Announces New Medal of Honor Details
Flowerworks Coming to WiiWare on Monday
Wii Surpasses 6 Million Units Sold in UK
Akira Yamaoka Resigns from Konami
Namco Bandai Announces Muscle March for WiiWare in North America
PlayStation Store Update: 12/03/2009
Ratchet and Clank Future: A Crack in Time Gets Patch
Punchers Impact Gets Free Radical Talent
Metal Gear Solid: Peace Walker Gets Official Street Date
White Knight Chronicles Western Release Date Revealed
New Crystal Bearers Combat Trailer
Sunsoft Returns as a North American Publisher
Iwata Asks - Spirit Tracks: Part One
Iwata Asks - Spirit Tracks: Part Two
Iwata Asks - Spirit Tracks: Parts Three and Four
What's on the Horizon?
The upcoming week will undoubtedly be packed with news, as well as another special edition of the podcast, this week featuring Jason Hillhouse.
Keep an eye out for our Spirit Tracks review, amongst a variety of other reviews.
We will also be releasing our holiday buyer's guide at some point this week, so be sure to tune back in over the course of the week.
Until next week...