Press Release - BLAZE Release Two New High Style Protective Cases for the PSP Go
Give your new PSP Go the protection it deserves, with an extra touch of class!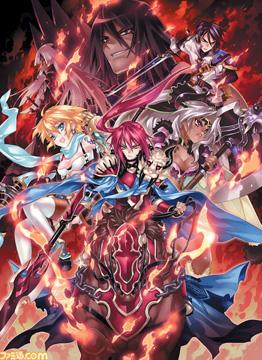 Doncaster, UK – 25rd Sept 2009 - There is no denying Sony's new ultra portable handheld wonder and is a thing of absolute beauty, with its sleek new design and curvaceous lines it deserves the highest protection from those all too common drops and knocks!
BLAZE have proved that protecting your new console doesn't mean you have to hold back on style with the release of their PSP Go Luxury Case. This new case gives your console a tough outer shell keeping it shiny and new for longer, all the while keeping up the style factor with its soft touch luxurious outer finish.
Inside the case your PSP Go is treated to a super-soft lining, polishing your console as you move, whilst the in built elastic retaining strap gives added security ensuring there are no accidents when the case is opened.
The BLAZE PSP Go Air Foam case uses the latest protective materials designed to lessen the impact of any drops and knocks. Designed to be the perfect fit for the PSP Go, the case cradles your console adding very little to the overall form factor and size.
The new BLAZE PSP Go protective cases are coming soon from www.blazeeurope.com and all leading video games stores.
For more information about the all new PSP Go range please visit:
http://www.blazeeurope.com/psp-go/info_14.html
The BLAZE PSP Go Air Foam Case
All round protection for your PSP Go™
• Stylish way to protect and store your PSP Go™
• Protects against shock and scratches
• Interior compartment for games & accessories
• Soft Air Foam surface material
• The perfect fit for your PSP Go
The BLAZE PSP Go Luxury Case
High style and protection for your PSP Go™
• Stylish way to protect and store your PSP Go™
• Protects against shock and scratches
• Interior compartment for games & accessories
• Soft Luxurious feel surface material
• The perfect fit for your PSP Go™
Information about all BLAZE products can be found at
www.blazeeurope.com