Okamiden Coming To 3DS?
A listing on Capcom's press site may be a sign of its coming.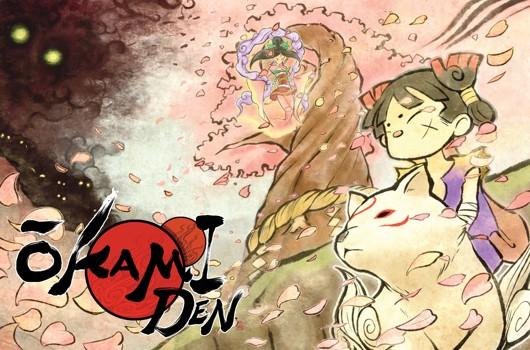 While browsing the Capcom press page for new Okamiden media, an interesting listing was discovered.
Okamiden is listed for the Nintendo 3DS along with the current DS system. The 3DS title did not have a listed release date, while the standard DS version is listed for March 15, as has already been announced. Despite the unique listing, the fact sheet on the Okamiden 3DS page is identical to the standard DS fact sheet and does not list any 3DS specific features.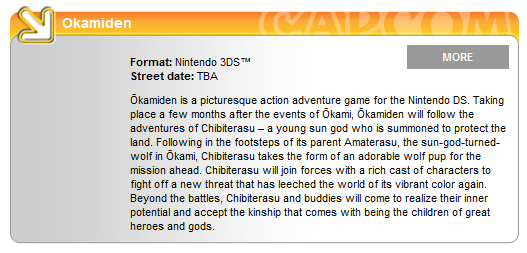 This could be a technical mistake as there is also a DS listing for the 3DS title, Resident Evil: Revelations, however no 3DS listing for the title exists at all. Additionally, comments made last year by Capcom producers have indicated their interest in having an Okami/Okamiden game on the 3DS. Capcom may have decided to release a special edition of Okamiden for the 3DS.
According to our Capcom contact, "this might just be a system error," but no official confirmation or denial was made.