Super Smash Bros. (Wii U/3DS) Preview
Nintendo's All-Stars prepare to duke it out in HD (and 3D)
Many Nintendo fans have been anxiously awaiting the latest Super Smash Bros. This E3, we caught a glimpse of both the Wii U and 3DS versions, and thankfully, it seems to continue the tradition of high-energy wackiness.
From its initial reveal trailer, we only know that a handful of returning characters will be back, including Mario, Kirby, Donkey Kong, Link, Samus, Pit, Pikachu, Bowser and Fox. Some characters will be getting slight improvements, such as Pit who will be getting some new moves based on his Kid Icarus: Uprising move set, while other characters will be getting physical redesigns like Samus who looks more like her Other M self.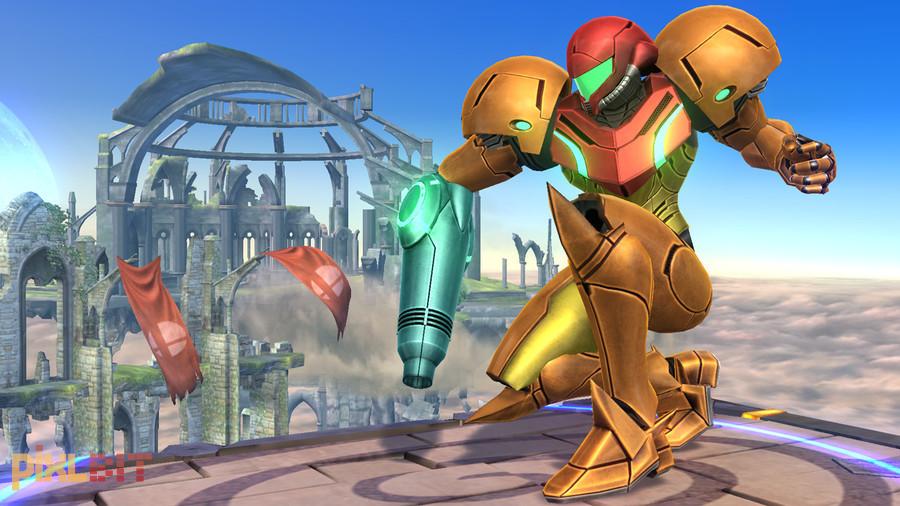 Since nobody but Nintendo employees have managed to get hands on with the game yet, it's unclear how the game will feel in comparison to the previous entries. Masahiro Sakurai, the game's director, states that the overall feel of the game will be a mixture of the fast and competitive feel of Melee and the beginner friendly Brawl. The gameplay that was displayed does add validity to this statement. Characters don't seem nearly as "floaty" as they did in Brawl, and ledge recovery doesn't seem as automatic; however we haven't seen if the game can be played as fast as it could be in Melee.
One of the most surprising parts about the Super Smash Bros. series is the addition of newcomers, who in this case are the Animal Crossing Villager, the Wii Fit Trainer, and finally the blue bomber himself, Mega Man.
The Villager has already become a fan favorite due to his innocent look, but maniacal nature. Despite all of the jokes and memes surrounding the character, he does look like he offers a unique play style surrounding items he uses in the Animal Crossing games like the Shovel, Axe and even a Bowling ball. The application of these techniques looks like it will encourage players to tackle battles in a different way. For example, he has a move where he plants a tree. Then he has to water the plant so it grows into a tree that he can cut down on top of an enemy for huge damage and knockback. Though it sounds odd, I remember people saying the same thing about characters like Olimar, who have gone on to be not only effective, but fun to watch.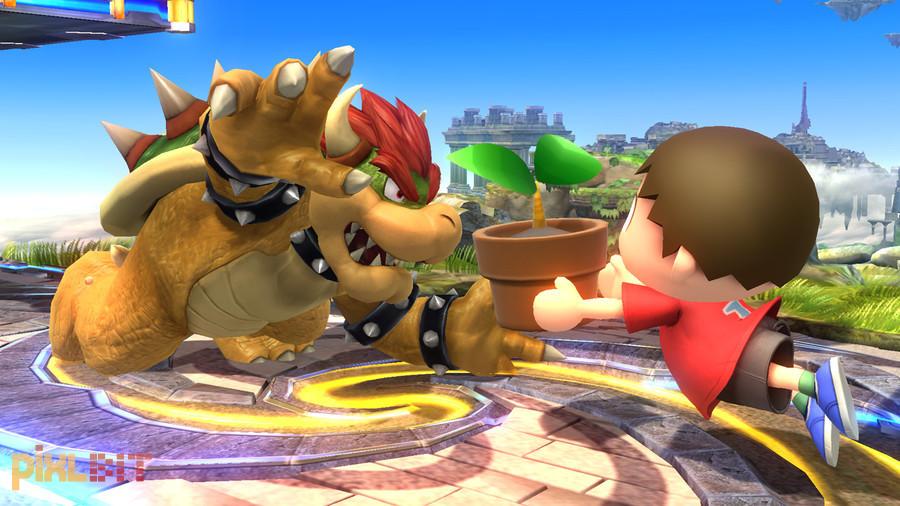 After years of cancellations and disappointments, Mega Man is back and he looks like he is staying true to his Mega Man 1 – 6 incarnations. From what I've gathered, many of his moves come from Mega Man 2, due to its overall popularity. Sakurai also mentioned that he doesn't have traditional punches and kicks and instead will use his buster for his basic attacks, leading me to believe that his standard "A" button attacks will just be his buster and charge buster. This frees up the rest of his direction based moves to be anything displayed, and while it seems ridiculous, this video below might clear up some of the confusion.
(Mega Man Moveset Breakdown)
Wii Fit Trainer definitely was a surprise, and might have been somewhat of a disappointment to many. I mean, her!? Over the countless and much more qualified possible characters that Nintendo has up their sleeve? It is definitely nuts, but at the same time Smash Bros. is known for their wacky inclusions, and to be fair, Wii Fit Trainer looks like she will add a decent amount of humor to the roster and might end up being a pretty decent character overall. All of her moves are violent takes on yoga and fitness techniques and will surely be pretty hilarious to see in action. Not to mention the possibility of her hitting someone over the head with a Wii Fit Balance board is one that I'd gladly like to see included.
In regards to the 3DS version of the game, everything seems to be pretty similar in terms of characters and move sets. One obvious change is the art style, in which every character has a cell-shaded outline. Sakurai states that this was to make characters easier to see from afar, and honestly gives the game its own unique flair. While the roster is the same, the stages will be different from the console version. And while the console version will have stages based on the console games, the handheld version will have stages that are based on handheld titles like Nintendogs and The Legend of Zelda: Spirit Tracks.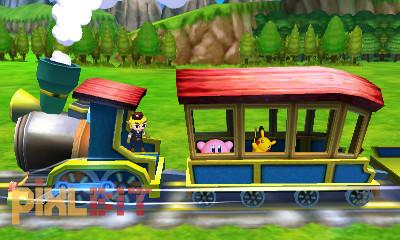 As far as connectivity, it's been announced that cross game play will not be included. However there seems to be a feature where custom characters will be transferrable between versions, but we don't know more than that at the moment. I imagine it will either have to do with physical customizations (perhaps costumes), button configurations, or stats.
It's likely that we will see more dedicated Smash Bothers related Nintendo Directs in the future in order to learn more about the upcoming brawler. Until then, one can only imagine that Nintendo will have plenty more characters, features and surprises up its sleeve. For now, Super Smash Bros for Wii U and 3DS are to be released in 2014.