[Game System Name] Is Like A [Insert Body Part Here]: A Fun(?) Negative Rant
Oh, the negativity...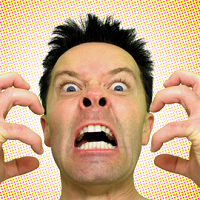 Say everyone, do you want to have a bit of negativity on your visit here to PixlBit? Well you are in luck! Today, I am going to talk to you about a little something I like to call "Ass Talking". "Ass Talking" is basically read as "talking out of your ass," which also means "spewing shit out of your mouth." Are you finding it hard to take me seriously when I talk about ass and shit and ass shit talking for an entire paragraph? Of course you are, because there is a point I'm trying to get across.
Being a brand new contributor for PixlBit is quite an honor, you see. I know a lot of the staff here from the Nintendo World Report forums, and I have always wanted to write things for a website. I know it will be a tough job, with school, part-time and all that happening, but I'm looking forward to having fun writing about something I enjoy. Though by now you are wondering what was up with the paragraph of ass above this one. Good question! Because there is always a dark side to video-game news, I will give you my answer in a quote from a big-time (?) game developer:
"New hardware is like new toy. It's exciting at first but after you've experienced enough fresh toy over the years – while there's still always a bit of excitement when something new comes along – you learn that sooner than later, the new and exciting becomes the standard and dependable and so it's best to just stay focused and [grateful] on what you've got at the moment and if you need to make a change, it'll just happen mechanically."
This sterling piece of words was given to us from none other then David Jaffe. If you are like me, you are wondering, "Who the hell is David Jaffe?" Seriously, I didn't even know who this guy was until I did some extreme research (read: bullshit everything and look him up on Wikipedia). He worked for Sony Computer Entertainment and was one of the designers of the God of War series, but now heads up independent game studio which is contracted by Sony. That's basically it in a nutshell about David Jaffe, but by now, you have noticed something odd about the quote (which I found from the awesome people from Pietriots.com). If you figured out (it was the bolded text), then congrats, give yourself a pat on the back.
But now it's time to really cut into that paragraph of ass. The bolded words are ones I rewrote in that quote, the rest is untouched. The two words, toys and mechanically, did not even exist in the original quote, because the first toy is actually "pussy", the second is "vagina" and mechanically was "organically".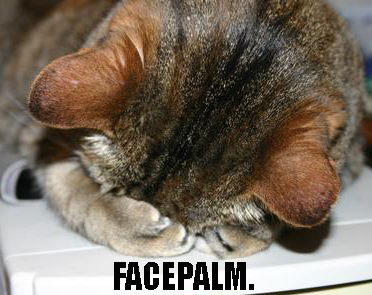 The kitten understands how I feel.
And it's being put in reference to the PSP's successor, the NGP (Next Gen Portable). Yeah, a female body part.
Because the first thing I thought of when I first saw the 3DS was Kasumi's bouncing chest melons! (fact: no)
Honestly, Jaffe's quote basically sums up a giant problem that the western game development world faces: inflated egos. Combine this with every single Wii insult a third party western PR representative can muster (and there is a lot), and every little thing that comes out of Epic Games CEO Mark Rein's mouth that basically amounts to him saying "yeah they make awesome games, but Nintendo can't run unreal engine lolololo", you've got to wonder if common sense really does exist in this industry.
It does, believe it or not, just in the wrong places. Who buys video games? While the first logical answer would be "video gamers", the correct answer is "consumers". Think about all those young gamers wanting to get an NGP - would they want to be caught in public with something that was compared to a vagina? Anyone of any age can visit a gaming media website, like ours, and see the sorts of comments that come out of people like David Jaffe.
What's the other important player in game development? Publishers. What about the other target of my frustration, Epic Games CEO Mark Rein? Nintendo and a large amount of third parties are putting out some really nice looking stuff for the 3DS but poor Marky Mark just seems so intent on destroying what little respect the Nintendo fan base has for him. The guy didn't even get a 3DS development kit, yet he seems to somehow have the technical know-how to determine if a system is powerful enough to run it.
I can just imagine how the meeting about the 3DS went about after E3 2010:
Epic Games Worker: Wow, did everyone see the 3DS? That looked amazing!
Worker 2: We should totally make the Unreal Engine for it!
Mark Rein: NO.
Workers: =(
If I tried to cover every single comment a third party developer made that pissed me off, this thing would go on forever. The workers are at the mercy of the big CEOs, and I can just imagine how these companies' public relation staff goes about their day dealing with this.
I'll just come right out and admit it, my patience for Western game developers is wearing quite thin, sans the independent developers, level-headed European and Japanese developers (admit it, you think Sega of Europe's blog staff are a bunch of nice people and you know it) and by extension Nintendo.
But while Western Developer Egotism is getting out of hand at a steady pace, the other target of my ranting has already made me ask this question: