PAW Patrol: On a Roll! Review
RECOMMENDATION:

Kids who love the show will likely enjoy this game. It's simple, but a great starting point if they're just getting into video games.

My kids love Paw Patrol. They've been Marshall for Halloween, they've got a whole mess of the toys. They've watched countless hours of the show. Needless to say, when I saw that a game based around the show was due for release, I knew that one way or another it would find its way into my house. While it's a pretty simplistic platformer, my kids greatly enjoyed it despite its flaws.
You'll take the pups through a variety of missions that occur across different locales from the show, but the core gameplay is consistent regardless of who you play as or where you've rolled out to. Each mission has a core objective like help the sheep or add more water to the pond for the ducks. Though there's an objective to each mission, after traversing the full level, you'll always complete the goal upon arrival at the end.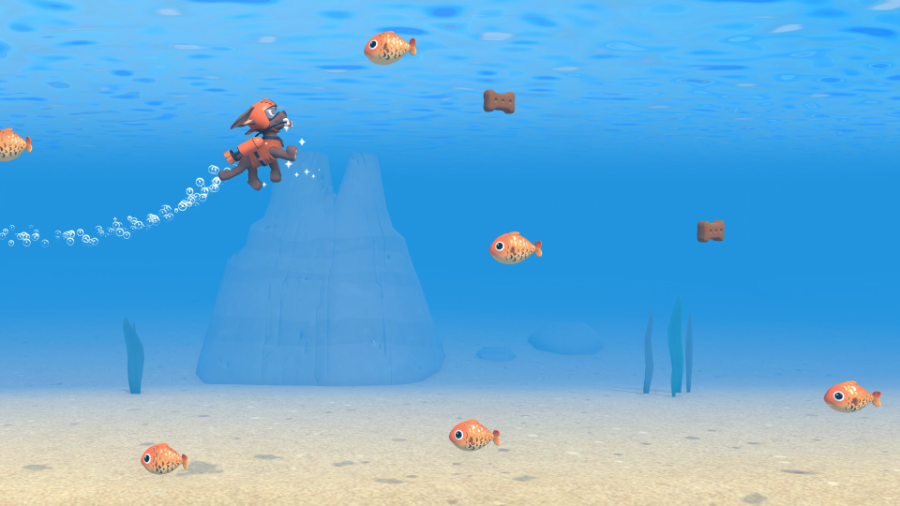 While passing through each level you can collect both 200 dog treats shaped like bones and five gold badges. The first 100 bones and two to three badges will be collectable by one pup and at the halfway point, a new one will pop out to collect the remainder and reach the end of the level to perform the mission objective.
Generally speaking, you're moving left to right, jumping or double jumping to get around impediments to both progress and grab collectables. In key places you can leverage one of the given pup's two unique capabilities or call in help from a fellow pup. For instance, Sky can fly up into the air, effectively performing a high jump. Sky can also catch a breeze with her glider, which will transport you into the sky and have you avoiding birds and collecting treats. Rocky can build stuff and a small shape matching puzzle will play out.
It's all pretty simple and it gives young players some age appropriate puzzles to work through, whether it's choosing the appropriate action or making their way through the unique segments, like when Sky is gliding. It plays off the themes of the show, so accomplishing these tasks should come pretty naturally to the target demographic.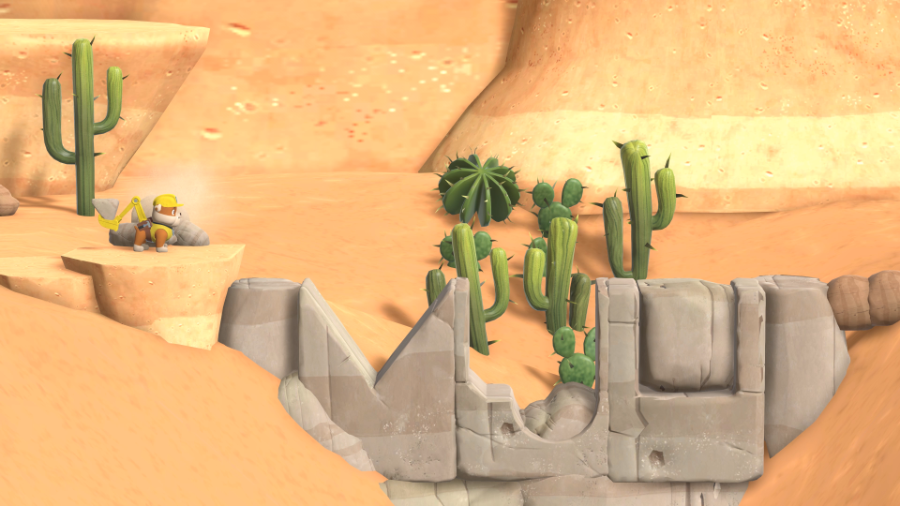 The simplicity of it all and the ease of progression definitely appealed to my kids. They're more than capable of playing much more complex games (my middle son has collected most of the moons in Super Mario Odyssey and beat the Dark Side of the Moon by himself, for example), but he still loved taking the familiar canines on a new adventure.
There's a built-in achievement system that helps reward finding all of the bones in a level, as well as badges. Though ultimately meaningless, they served as a strong motivation for them to keep playing to collect them all.
While they liked it as is, there's quite a bit more the developers could've done to give the experience some more variety. Despite having fun, they could only play in short bursts due to boredom eventually setting in from doing the same simple tasks level after level. A more dynamic experience that didn't pause the action to perform the special moves for each pup would've likely made this a bit more interesting. Even just bringing in some hazards would've helped.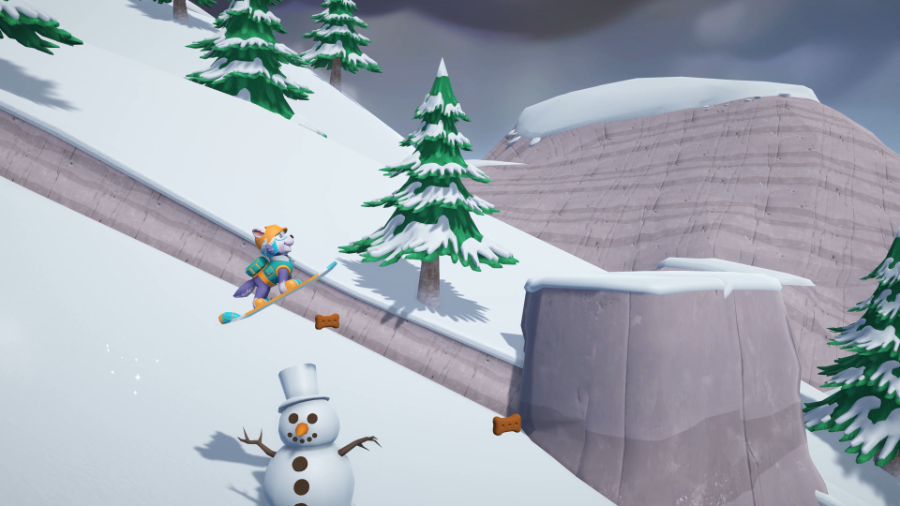 If you've got a young gamer in your household who loves Paw Patrol, it's likely they too will love Paw Patrol: On a Roll just like my kids did. Even those who aren't gamers, it's the perfect game for learning how to play. Simple and approachable, if your kids are fans of the show they will want to answer the yelp for help.