Zero Escape: Virtue's Last Reward Review
RECOMMENDATION:

A must-buy for anyone who likes adventure games, puzzle games, or a good mystery.

I'm sure I'm not the only one who spent countless hours in the elementary school library reading each and every Choose Your Own Adventure book available, exploring each and every deviating path the story offered. Zero Escape: Virtue's Last Reward is not unlike these books of our youth; however, it offers an added puzzle-solving experience that differentiates it from its paperback brethren. If you've any love for these types of experiences, there's no question that Virtue's Last Reward will have you on its hook for well over 30 hours.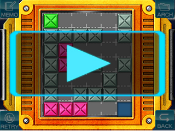 As spiritual successor to 2010's 999: Nine Hours, Nine Persons, Nine Doors, Zero Escape: Virtue's Last Reward offers an extremely similar experience, with a set of characters even returning from the first adventure. This time around, players will partake in a modified version of the Prisoner's Dilemma, a classic problem in game theory.
The Nonary Game, as it's known here, puts a group of 9 captives in a sealed facility and forces them into groups of three. With one pair and one solo, the sets choose each round of the game whether they will ally or betray. The outcomes will result in a different assortment of points being added or subtracted, with all parties attempting to gain 9 and escape the facility. While both parties allying will result in an all around gain of 2 points, there's a great temptation to betray and instead gain 3 points and reduce the score of their teammates by 2.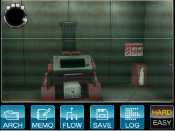 Because the exit door will only open once, players of the game are in constant contention to reach 9 while keeping the others away from it. The duality of alignment and contention undercuts the dialogue of the entire game and the cat and mouse experience plays a big role in how players interact across each round.
With such a layered plot and dialogue, the story is extremely interesting. Most of the participants know nothing of the other players, so traversing the different branching paths slowly builds your knowledge of each player's back story and motivations within Zero's facility and Nonary Game.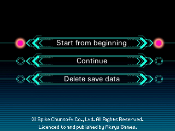 Tying this all together is a number of puzzle-based rooms that offer some significant challenge and a good bit of exploration and brainpower to solve. The puzzles are most analogous to those in the original Resident Evil games. Players will find items and be forced to examine them in order to discover their true purpose. A variety of documentation and environmental hints give way to the answers of the obtuse puzzles and contraptions in the facility.
Without the intervening puzzles, Virtue's Last Reward would still be an interesting experience. There's no question that despite enjoying my time in the puzzle rooms, I was always pining to escape and learn more of the situation and hopefully escape and discover what has happened in the world since the abduction of my character, Sigma.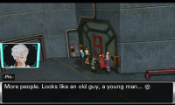 Because you'll find yourself reading some of the same text quite often, the game offers a convenient dialogue skip function that will halt once you encounter a fresh bit of text you haven't had the chance to consume before. This really speeds up the experience and allows you to quickly jump through the flow of the game to encounter all of the unique parts.
Despite all Virtue's Last Reward does right, it can be quite frustrating at times, especially when it's most interesting. Reaching the end of certain branching paths will result in a story lock, which requires you to progress down a different path in order to discover the means to progress in the original branch. This means breaking away from the story when it's most interesting to go back in time and start from an earlier point through much of what you've seen before. By the time you get back to the lock, it's likely you've forgotten the context of the situation and need to go back through text to refresh the story and only partially build up the excitement you felt before.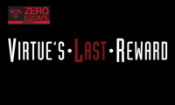 Certain puzzle rooms can also be frustrating. If you don't click on the exact spots in a scene to discover a given secret, it's easy to overlook some important details. A few times I was left scratching my head because I missed a minute indicator in the scene that would've unlocked an item I needed to progress. Other puzzles are just outright obtuse and extremely hard to solve given the data provided, which forced me to brute force a few to completion.
Zero Escape: Virtue's Last Reward, despite its flaws, is an overwhelmingly fantastic game. Very few video game stories tend to grab my attention, but this one is so interactive and interesting, it kept me hooked for almost all of the 35 hours it took to reach total completion. If you have any interest in adventure games, you simply can't miss this one.